Afghan Boxer Wins Historic Bout Billed as the 'Fight for Peace'
In a country that has been savaged by war for more than a decade, thousands of Afghans that descended upon the capital of Kabul were finally handed a reason to celebrate as Hamid Rahimi won the first ever professional boxing bout in Afghanistan.
The middleweight boxer never dreamed that he would be able to compete in the country of his birth after boxing was outlawed by the Taliban. People thought he was crazy when he said he wanted to be the first man to bring the sport to Afghanistan.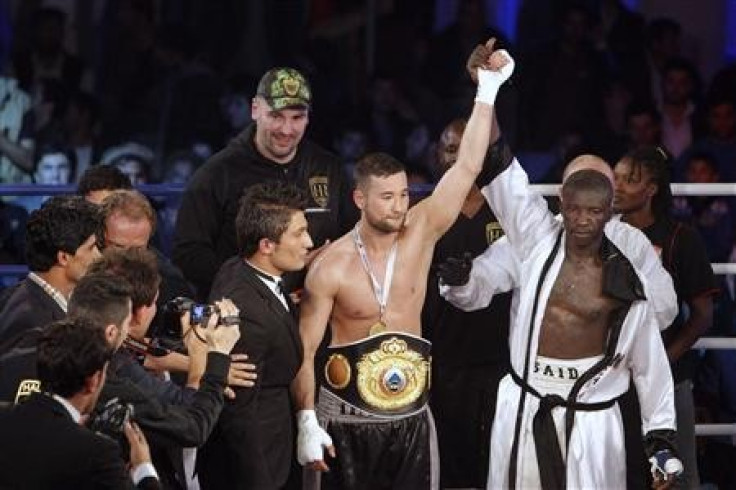 However, having worked for months to attempt to make the contest a reality, he finally achieved his dream as he claimed the WBO Inter-continental middleweight title in front of 3000 adoring fans who would have given anything to celebrate this moment.
With tickets starting at $60, the equivalent of around two weeks wages, fans were willing to sell prized possessions in order to watch the contest which was broadcast live to 52 countries.
The bout had been billed as a 'fight for peace' as Rahimi set out to bring sporting joy to a nation that has had little to celebrate, with the Afghanistan being the one shining light in the world of sport.
With a professional record of 21 wins in his 22 contests, Rahimi was the favourite and in front of an adoring crowd he gave a boxing lesson, eventually winning the contest by TKO in the seventh round when his opponent Said Mbelwa injured his shoulder.
"I can't even find the words to say how proud and happy I am", said Rahimi who was mobbed in the ring by fans high ranking politicians.
"This is a big day for myself and a very important day for Afghanistan, too. We managed to set a sign for peace and freedom and we showed the people - not only in my country but all over the world - that peace is worth fighting for.
"I want to tell everybody to keep on fighting for your dreams and goals. Together we can achieve big things and make the impossible happen. I thank my team and all the people who believed in me for their huge support.
"This event may be over but the fight for peace will go on. I want to encourage everybody to stand up and join us on our mission."
Rahini was born in Afghanistan but fled to America more than two decades ago and had always stated that it was his dream to be the first professional boxer to put on a show in the country of his birth.
"In Germany when I was talking to people about having a professional boxing match here they laughed at me and said, 'there's a war there, it's impossible'," said the 29-year-old.
"Today it's a start. This belt is not mine, this belt is Afghanistan's, it's yours. I love you."
© Copyright IBTimes 2023. All rights reserved.