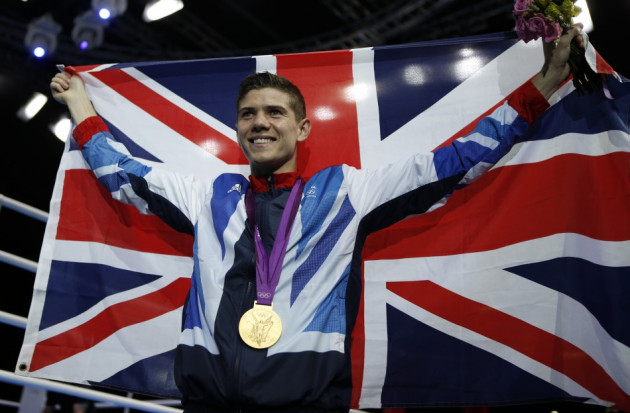 It has been nearly twelve months since Luke Campbell defeated Irish boxer John Joe Nevin to claim a gold medal at the London Olympics. It was the pinnacle of a hugely successful amateur career that had begun some 13 years ago when he first walked in to his local boxing gym in Hull. Honing his craft in the St Paul's Boxing Academy, few could have predicted that he would go on to become Britain's most decorated amateur fighter.
Now Campbell is fully focused on translating his success to the professional game after signing with Eddie Hearn and Matchroom Promotions. But this will be no ordinary debut. Rather than opening a night of action or appearing on the undercard he will be the main attraction when he makes his debut on July 13 at Hull KR's MS3 Craven Park. A crowd of around 10,000 will guarantee that it is another memorable night in the young fighter's career.
Yet it seems we could have been denied the opportunity to see Campbell within the pro ranks after he revealed a pact he made with Team GB teammate Anthony Ogogo. "Me and Anthony used to share a room and travel the world together, and we said during the Olympics that if we both win gold, we would retire. I was willing to live up to that but I learnt a little bit about myself during my rest period."
Fortunately there was success for Ogogo in the form of a bronze medal and now both fighters will attempt to carve out a successful career as a professional prize fighter. While middleweight Ogogo has already amassed two impressive wins, Campbell spent a considerable amount of time away from the ring as he considered his options.
It is never an easy decision as there is a pantheon of amateurs who failed to make the grade once the head guard and vest was removed. Having successfully made the crossover from Olympic star to recognised personality by appearing on popular television show Dancing on Ice, Campbell could have been distracted by out of the ring endeavours. Thankfully, that was not the case.
"I had nearly 8 months out and I learnt a bit more about who I am, what I want to do and where I want to go in life, and that quite simply is boxing. So I came out of retirement and I know I want to do this and I want to achieve things in life. I have the passion and that is my goal," explained Campbell.
There is a sense of maturity from Campbell and despite his fresh faced appearance it is clear that there is a wise head on his relatively young shoulders. As a student of the game he is aware of his boxing history and knows that an Olympic gold medal will not guarantee him success in the pros. He need only look at the career of heavyweight gold medallist Audley Harrison to see how difficult the transition can be.
However, there is a weight of expectation now being placed on the 25 year old, but does that feel like a burden? "It can be. It depends on how you take it in and if you dwell on it. I'm more excited about going out there in front of a home crowd and performing. I learned a lot at the Olympics as there was 10,000 in every time I went to box.
"I saw what it did to some of the other teams and it broke them; they didn't perform. I used the crowds to my advantage and again I will be going in front of a massive crowd, in an open air show, and hopefully we'll get 10,000 there which would be amazing. I'm training so hard to put a great show on and entertain the fans as that's what I'm there for. To be the best you have to be the full package at the end of the day, and this is a small part of what it takes to be the best."
It is these statements that make you realise why his promoter Hearn claimed the bantamweight could be the first true 'crossover star'. He has a fanatical support in his home town of Hull who turned up en masse to show their support when he returned from London. When he makes his debut it will not just be boxing fanatics that fill the outdoor venue, but entire families who feel a certain connection with the boxer.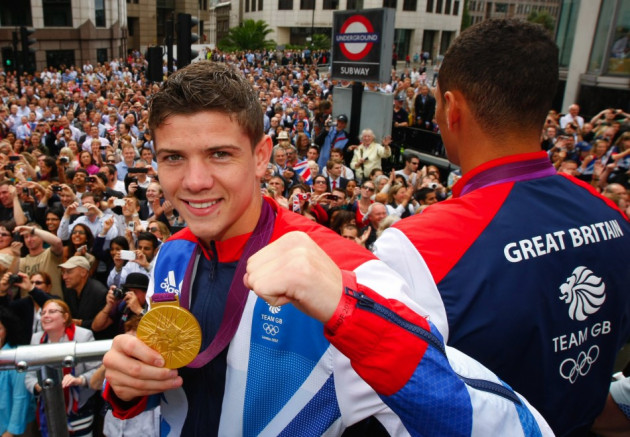 It is a factor that Campbell is fully aware of. He knows that it takes personality outside of the ring to become a superstar in this sport. While some fighters will have joked about his time on an a celebrity talent show, he soaked up the experience and took plenty from it.
"I inspire to be the best I can be and I realised that by doing Dancing on Ice, it's not just for boxing. You have to have everything; you have to be good outside the ring as well as in it. You have to be good with people, be able to talk. You're a product and you have to sell," explains Campbell. "I work hard in the gym so it's funny what I have learnt, as you can be the most talented guy in the ring ever but if you're boring or people don't like you then that does you no favours if you want to be a superstar."
It is something Campbell has witnessed first-hand by training with Rob McCracken. The man that masterminded Team GB's success at the Olympics has also guided the career of three-time super middleweight world champion Carl Froch. Considered by many to be the best boxer this country has to offer, it has taken the Cobra more than a decade to finally achieve recognition by the general public.
Campbell knows Froch well and believes the fighter is still underappreciated. "He should be twice the superstar he is and he'd have twice the money he's got if people [appreciated him]. Personally, I think Carl is an awesome guy. I think he's down to earth, you get what you see.
"Compare Amir Khan to Carl. I think Carl is twice the fighter, he's achieved five times as much," stated Campbell. "Amir Khan is a celebrity and he's more well known because he's done well with the press and he's sold himself well. If Carl had that as well, he'd be mega."
It is a statement that many boxing fans would agree with and it is clear that Campbell is fully aware of the need to publicise one's self. He hopes to reconnect the mass sporting public with boxing and it seems he already has one very high profile supporter.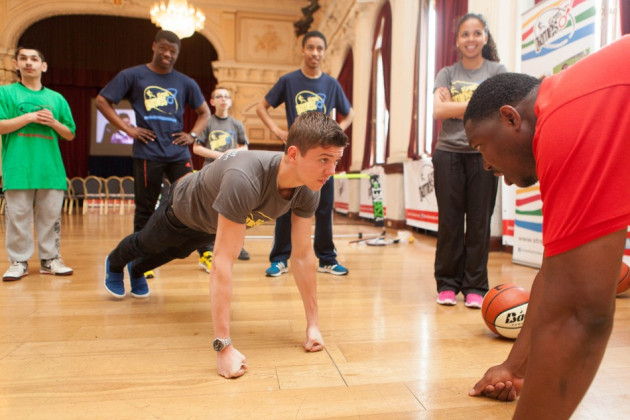 Awarded an MBE he travelled down to London unaware of whether it would be the Queen handing out his award. Upon arriving at Buckingham Palace he was soon recruiting another supporter for his professional debut.
"When I found the Queen was going to be giving them out on that day I thought it was fantastic," recalls Campbell. "It was quite lucky really she only does the rare one. I had a good chat with her. She said she wasn't giving me a gold medal but a silver medal. I said I would love it just as much and what an honour it was to get the award and I told her there was a seat for her on July 13 if she wanted it. I told her it was on me. She was asking me about the boxing, she was really nice."
Campbell admits he sometimes has to pinch himself when he realises that in 13 years he has gone from a lad from a deprived area of Hull to winning gold and talking with the Queen. Should his professional career follow a similar trajectory then the next decade should be equally as remarkable.
Luke Campbell is a StreetGames ambassador supporting the launch of its new nationwide Doorstep Sport Club programme. The multi-million pound programme engages 14 - 25 year olds from disadvantaged areas through sport. www.streetgames.org