London Olympics 2012: Brabants Loses K1 100m Title
Tim Brabants finishes eighth in the K1 100m final as he is usurped as Olympic champion by Norway's Eirik Veras Larsen
Great Britain's Tim Brabants lost his Olympic finished K1 1000m title after Norway's Eirik Veras Larsen sprinted to victory at Eton Dorney.
The defending Olympic gold medallist from Beijing had overcome injury to reach Wednesday's final, but only finished eighth as his dream of reclaiming his title on home soil faded.
Larsen paddled past Canada's Adam van Koeverden to claim the victory, with Germany's Max Hoff taking bronze, leaving Brabants empty handed.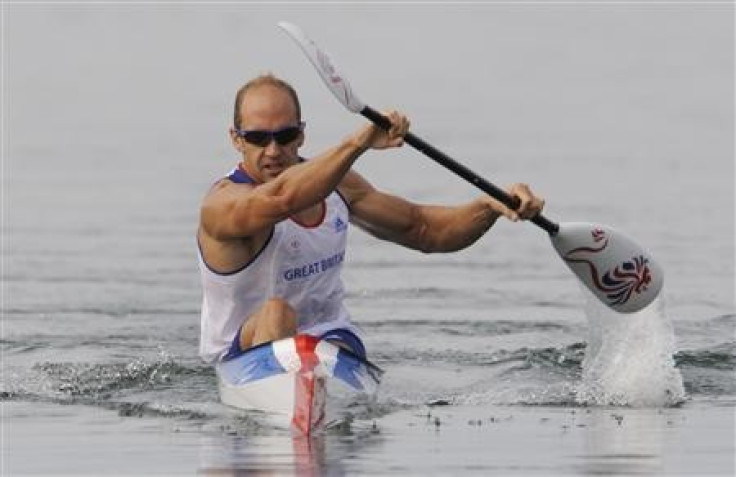 "I'm really happy to be in the final, the guys out there all of them have been an Olympic champion, world medallist, European medallist," Brabants said.
"Congratulations to them, they're awesome paddlers, I've raced them a lot of the last four or five years. I was pretty much outclassed in that race unfortunately.
"There is a lot of British support here, support from my wife, my coach and my team and everyone hoping I was going to get there. This morning I felt good on the water, I felt strong, I felt like I could be Olympic champion again. Thanks to all those who came out and who are disappointed.
"It's been a fantastic build-up to these Games in terms of seeing how Team GB are doing. Last night watching Chris Hoy in the velodrome, it motivates me so much and I wanted so bad to play my part and add to that tally so I'm really disappointed with myself.
"I feel bad for my coach who has put so much time to trying to get me into the best shape I can be in. I know it was a hard race, but I felt I wasn't in it from the start. It was a tough one out there but there were some better athletes on the day.
The 35 year old failed to compete with his opponents, falling back to sixth inside the first 500m, before eventually finishing last as Team GB failed to build on their rowing success at Eton Dorney.
But Brabants is refusing to bow out of the sport with such a disappointing defeat.
"I'm not done yet, you can't go out with an eighth place at the Olympics," he added.
"You don't make any decisions now, we work on a four-year cycle. This year's four-year cycle and we start looking ahead, a couple of weeks rest. I've got the world paddling challenge on Monday to do so I'm looking forward to that.
"I'm an ageing athlete now and life moves on. You put life on hold for so long, all athletes do. You have children a lot later, it's some consolation. The nice thing is that I know my little one will still be there and be happy to see me even if my coach isn't."
© Copyright IBTimes 2023. All rights reserved.