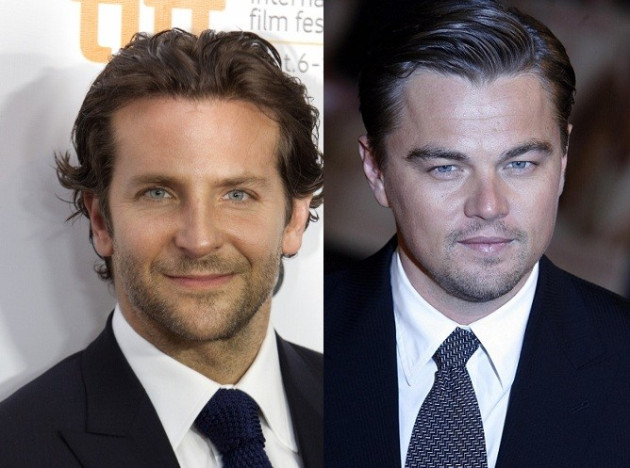 He is one of Hollywood's biggest names, but before he found worldwide fame Bradley Cooper envied Leonardo DiCaprio.
The Hangover actor, who was crowned People Magazine Sexiest Man Alive in 2011, has revealed that as a student he struggled to make ends meet and had to take a job as a doorman in a hotel.
Recalling an encounter with the Titanic star after he was catapulted into superstardom, Cooper said he remembered feeling that they were 'worlds apart'.
''I worked as a doorman all through grad school. I remember taking Leonardo DiCaprio up to his room, and I was in the elevator with him and, like, seven of his friends. It was around the time of 'Titanic'," he told ShortList magazine during a recent interview.
''And I remember this guy who looked like a kid, even though we were about the same age, he looked like a little boy. I remember thinking how I was three feet away from this guy, and we were worlds apart.''
The 37-year-old heartthrob, who stars alongside actress Jennifer Lawrence in his new film Silver Linings Playbook also admitted to still getting star struck.
He named his Limitless co-star Robert De Niro as just one of a few celebrities he still can't believe he knows.
''To this day, I can't believe [I'm friends with him]. He's infectious. You know when you're with some of your friends and you just start to act like them?" he told ShortList magazine.
''That's what he's like. When you're with him, you find yourself just starting to adopt some of those mannerisms through osmosis. I draw the line at going to get a Mohawk, though.''