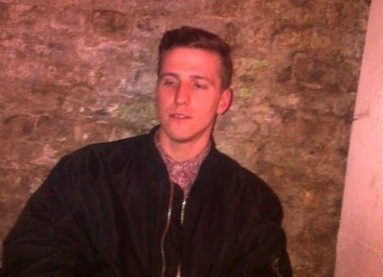 A 23-year-old man who died of a suspected cardiac arrest whilst taking part in the Brighton marathon has been named as Sam Harper Brighouse.
Brighouse collapsed around the 16-mile mark during the marathon. Paramedics attempted to revive the 23-year-old before rushing him to Royal Sussex County Hospital, where he was later pronounced dead.
Brighouse was running the marathon for the Arms Around the World charity, which aims to help children affected by Aids in Africa and India.
Having previously aimed to raise £500 for the charity, his Justgiving page has now received more than £5000 pounds following news of his death.
Friends have now paid tribute to the biology graduate on his fundraising page. Chloe Davies wrote: "I can't even comprehend how much you'll be missed. You were a very special person."
Christopher Griffiths added: "Sam Harper Brighouse... such a beautiful man. You never failed to amaze me buddy. You'll be sorely missed. RIP. All my love."
Another wrote: "You made a difference to so many people's lives and we'll make sure you make a difference to even more through this page."
Follwoing his death, the charity Brighouse was raising money for said: "All at Arms Around the Child are deeply distressed by the news that Sam Harper Brighouse from London, running in support of our charity, died after collapsing at the Brighton Marathon on Sunday 14th April 2013.
"We are liaising with his parents to use the money raised through his JustGiving page for a specific project in his memory. We know that Sam was delighted that he had reached his fundraising target and was helping to make a difference to the lives of the children looked after by Arms Around The Child in India and South Africa."
His family have said they are mystified as to why the 23-year-old "health freak" collapsed and died.
His father Richard told the Evening Standard: "He loved sport. He trained really hard and was as fit as a fiddle. We are mystified, he has always been into sports like football and basketball and was very healthy.
"We went as a family to watch the marathon. He had a tracker on but it stopped working half-way through the race. We thought the tracker had failed but then received a call at the finishing line saying he had collapsed. We just cannot believe it. We are devastated.
"The emergency services and hospital did all they could."
A Sussex Police spokesman said: "A 23-year-old man has sadly died after suffering a medical episode whilst competing in the Brighton marathon this morning.
"Emergency services were called to Grand Avenue in Hove at around 11.45am where it is believed the London man suffered a cardiac arrest.
He was treated at the scene by medical staff, including doctors and paramedics, along with an off-duty police officer, before being taken to hospital."
A spokesman for organisers of the marathon said: "It is with regret that we can confirm that a competitor collapsed and later died competing in the Brighton Marathon this morning."
The death echoes that of London marathon runner Claire Squires, who suffered a heart attack and died close to the finishing line last year.
Having initially araised £650 for charity, news of her death prompted people to donate more than £1m to her Justgiving page.