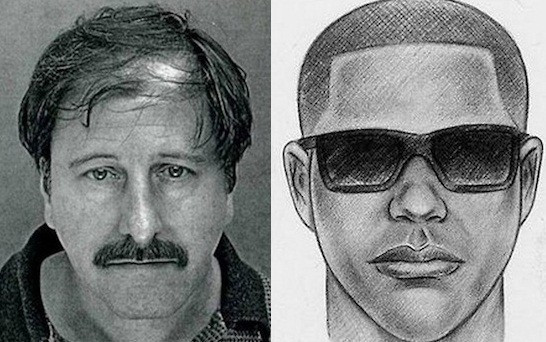 Questions are being asked of New York police after they charged a man with the murder of three Brooklyn shopkeepers - even though he bears no resemblance to the initial sketch of the suspect.
Salvatore Perrone, 64, could face life imprisonment if convicted of the murder of three shopkeepers, all of Middle eastern descent, in a five-mile radius in the Brooklyn area of New York.
Perrone is white, balding and sports a moustache. However the original sketch issued by the New York Police Department [NYPD] depicted a young African-American man with a shaved head.
The NYPD released the sketch after the shooting of the first victim, 65-year-old Egyptian Mohammed Gebeli, and offered a £200,000 reward at the same time.
Police eventually arrested Perrone - who has become known as John Doe Duffle Bag in the American media because of what he carried during his final suspected shooting - after CCTV footage showed him walking near two of the murder crime scenes.
In addition to the murder of Gebeli on 6 July, Perrone is accused of shooting Isaac Kadare, 59, at the Amazing 99-Cent Deals store on 2 August, and Vahidipour Rahmatollah, 78, at his She-She boutique on 16 November.
Police say the shooter used the same 22-caliber rifle for all three murders. The gun, which had Perrone's fingerprints on it, was found by police in a duffel bag in the closet of his girlfriend's Brooklyn home.
Police Commissioner Raymond Kelly didn't provide a motive for the killing, adding: "I think it's reasonable to assume that he was going to continue doing this, and by arresting him, we have saved lives."