Burundi: UN calls for elections to be postponed until restoration of security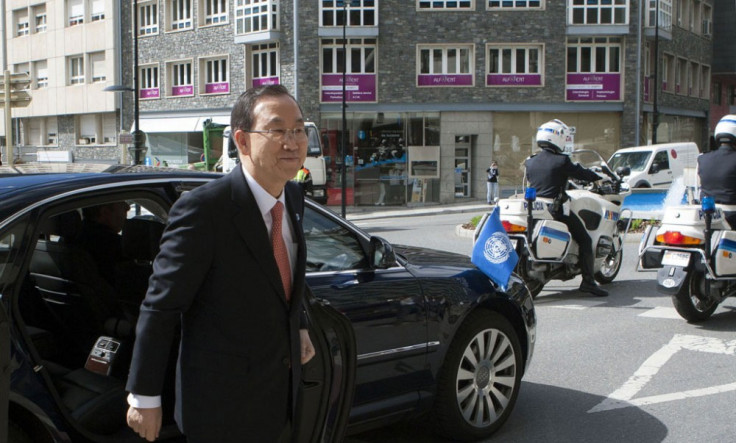 UN Secretary General Ban Ki-moon has called on the Burundian authorities to postpone the scheduled elections due to the political and security climate in the country.
While legislative and municipal elections will be held on 26 June, the controversial presidential elections are now planned for 15 July.
Ban Ki-moon, who is deeply concerned over the prevailing political and security environment in Burundi, "appeals to the Burundian authorities to seriously consider the proposal put forward by the Joint International Facilitation Team to postpone the elections further in order to create a conducive environment for inclusive, peaceful and transparent elections", the UN said in a statement.
Opposition boycotts elections
The call of the secretary general came only hours after the whole of the Burundian opposition announced the boycott of all elections in the country, saying that agreed conditions had not been met.
Agathon Rwasa, leader of the National Liberation Forces (FNL), also told IBTimes UK he would be boycotting the electoral process.
Up until 26 June, Rwasa had maintained he would continue running as a presidential candidate, but rejected the idea of a transitional government.
Ban Ki-moon calls for dialogue
While Ban Ki-moon commended the efforts of the Joint International Facilitation Team – including the East African Community, the African Union, the International Conference on the Great Lakes Region and the United Nations – he also called on all Burundian political leaders to address the current political crisis through dialogue.
Representatives of opposition parties – including UPD Zigamibanga, Frodebu, Ikibiri, RENAC, MSD and PSD – have attended an inter-dialogue meeting to find a solution to more than two months of violence.
Demonstrations started in the East African nation after President Pierre Nkurunziza declared his intention to stand for a third term in the 26 June elections, which the opposition claims is unconstitutional. However, his supporters argue that the president's first term should be discounted as he was chosen by the parliament rather than via election.
It is estimated that more than 80 people have died and about 150,000 civilians have sought refuge in neighbouring countries since the start of the violence on 26 April, when the CNDD-FDD nominated Nkurunziza to stand for re-election.
Burundi up close: Check out our Flipboard magazine
© Copyright IBTimes 2023. All rights reserved.