Burundi: Electoral commission announces presidential elections to be held on 15 July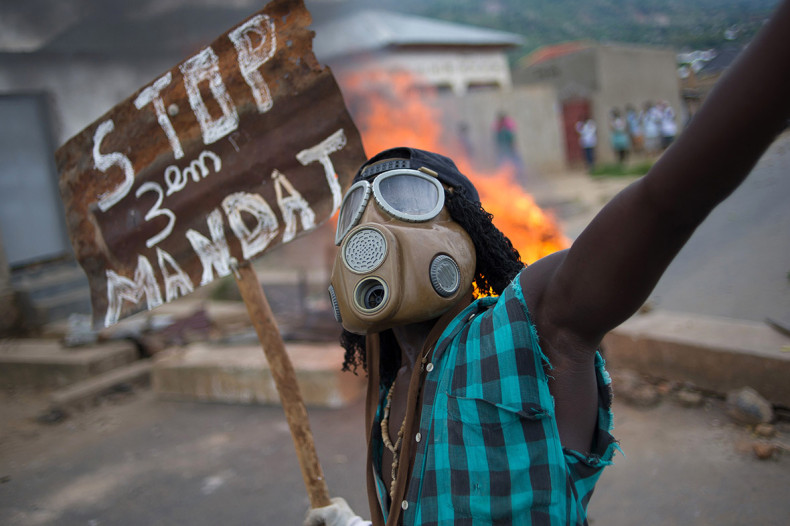 Burundi's independent national electoral commission (CENI) has announced its new calendar for the country's controversial elections.
The parliamentary election had been planned to take place on 5 June and presidential poll on 26 June but both were delayed amid security fears.
This follows over a month of street violence, which has left more than 40 people dead and over 500 injured, in the aftermath of Burundi's ruling National Council for the Defense of Democracy nominating President Pierre Nkurunziza to stand for re-election.
Opposition leaders want the president to withdraw his third-term bid, claiming it violates the country's constitution and the Arusha Accords, a peace deal that ended ethnic civil war and established the foundation for Burundi's post-conflict recovery in 2005.
But Nkurunziza's supporters argue the president's first term should be discounted as he was chosen by the Parliament and not by the people in an election as is specified in the agreement.
Presidential elections on 15 July
On Monday 8 June, however, the CENI announced new dates for the polls: while legislative and municipal elections will be held on 26 June, the embattled presidential elections are now planned for 15 July.
The East African Community had echoed calls from the United States for a postponement of the elections.
Additionally, senatorial elections are expected to be help on 24 July, according to the CENI president, during a meeting at the Royal Palace hotel in Burundi's capital Bujumbura.
According to local news website Iwacu, many opposition parties were missing from the meeting, except the Coalition of Political Parties for Participative Opposition (COPA), the rival faction of National Liberation Front (Front National Pour la libération, FNL) – led by Jacques Bigirimana – and Concilie Nibigira's Union for National Progress (Union Pour le Progrès National UPRONA).
Government concessions
Meanwhile, local press also reported that the government had agreed on a number of concessions.
Interior Minister Edouard Nduwimana announced the suspension of arrest warrants against leaders of civil society and organisers of the protests, as long as the demonstrators stop the movement against the third mandate.
Nkurunziza's government also declared two weeks will be given to the commission in charge of disarming civilians to finish its work, in accordance with demands made by the East African Community leaders during the latest elections crisis summit held in Tanzania's Dar es Salaam on 31 May.
Many protesters, however, did not welcome the government's measures.
"Disarming them in only two weeks! This is a joke, surely. Worse is the fact that we need to stop protesting to ensure the arrest warrants against our leaders are abandoned. This is a provocation. Demonstrating is a right given to us by our constitution, so why are we forbidden from protesting?" a protester, who wished to remain anonymous, told IBTimes UK.
Civil society group leader Pacifique Nininahazwe told IBTimes UK the measures represent "a disregard directed to the leaders of the East African Community".