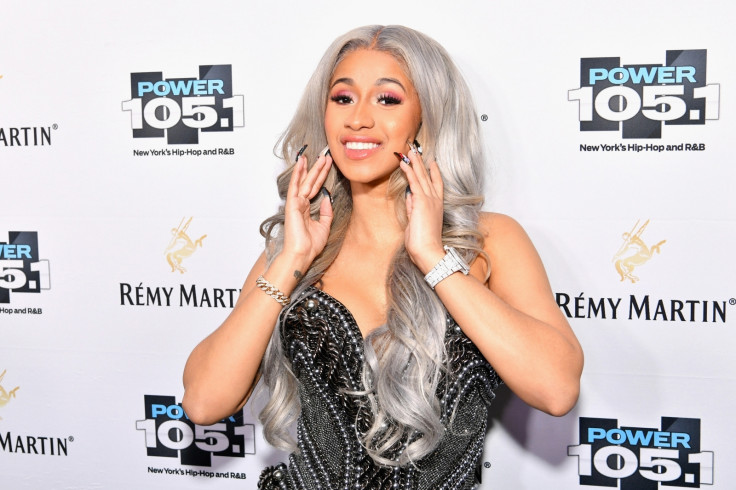 Cardi B is ruling the heart of millions of hip-hop fans with her latest number Bartier Cardi, featuring 21 Savage. But parallel to her new song release, a sex tape has been leaked on social media that shows a naked woman twerking for the camera, and the uploader claims Cardi B is the one featured in the video.
MTONews claims someone leaked the video and claimed it as a "preview" of a Cardi B sex tape. The 25-year-old singer is yet to react to the alleged leak but shared two Instagram posts to thank her fans for making her freshly- released single a chartbuster.
"Super happy and super blessed to have 4 songs on the hip-hop charts right now on ITunes .I️ been very overwhelmed today because it's like starting all over again. I'm going to let you guys I️n on my music journey cause all this shit is new to me It's A lot of work and it's very emotional especially when the world it's watching but once you start you can't finish!THANK YOU, EVERYBODY, BARTIER CARDI available everywhere," the former stripper, who rose to fame as a hip-hop artist, wrote in the lengthy caption of a screenshot of her song's ranking.
Meanwhile, her loyal fans are furious about the alleged leak and took it to social media to express their disgust over the tape. "Yes, [Cardi B] used to be a stripper who has naked videos from her past stop bringing it up when she doing good always hating going on it's really sad," a fan tweeted.
"You gotta be next level lame to post a video of Cardi B nude twerkin on the night she trying to establish herself as a label artist," said another fan. "Why are people leaking nude videos of Cardi B? She used to be a stripper, her naked body isn't a secret or a scandal. Y'all won't let anyone successful keep their past in the past," a third one added.
A day before the release of her single, Cardi appeared on The Tonight Show Starring Jimmy Fallon and gave one of the most awkward interviews. While gushing about her romantic life with fiancé Offset, she said: "No, I mean you know he always said something like 'I'm gonna marry you. 'And I was like.'It's the right thing to do.'"
"I knew he was going to give me a very expensive gift cause he wasn't there for my birthday so I thought he was going to give me a watch or something. I mean he just went out of his way," she said while making an awkward cat-like noise.
The rapper rose to fame with her album Bodak Yellow (triple platinum hit) as she became the first solo female hip-hop artist to lead the Billboard Hot 100 since Lauryn Hill's 1998 hit Doo Wop (That Thing).