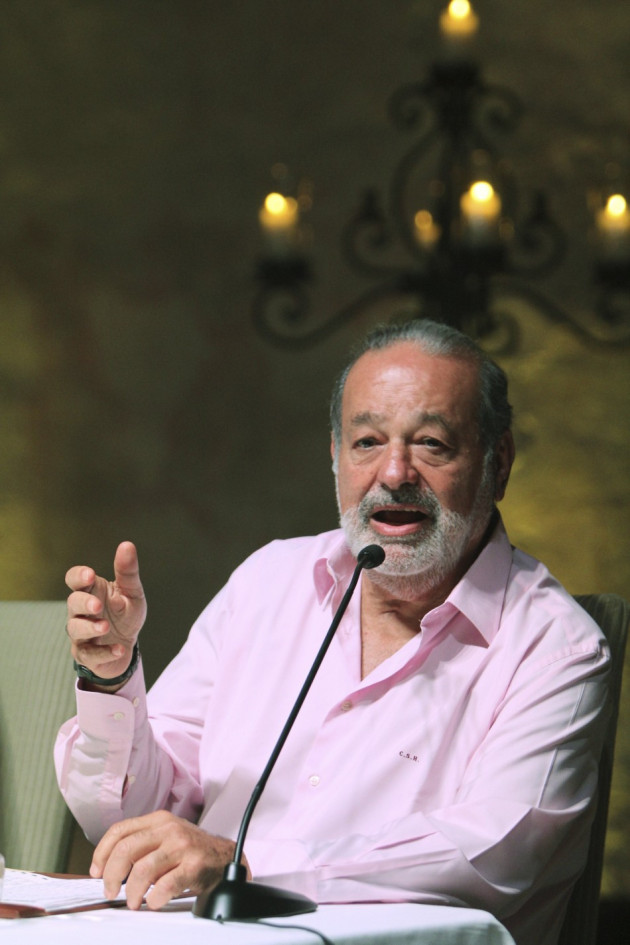 Carlos Slim, the world's richest man, is set to take a majority stake in troubled Spanish football club Real Oviedo.
The Mexican billionaire, who is an avid soccer fan, will invest €2m (£1.6m) in the third-tier club through privately held Inmobiliaria Carso. The deal is his third acquisition in sports in 2012.
"We are at around 35 percent (stake) which makes us, by far, the top holder," Reuters quoted Slim's spokesman and chief aide Arturo Elias Ayub as saying.
Slim made his fortune through telecoms company America Movil with operations in Latin America and the US. He has a net worth of $69bn (£43.43bn), according to Forbes magazine.
The tycoon also has presence in infrastructure, retail, mining and banking. He made his first sports acquisition in September, purchasing a 30 percent stake in Mexican clubs Leon and Pachuca for an undisclosed amount. The transmission rights for the Leon team were also purchased subsequently.
Leon matches are now aired in a partnership with Fox Sports on cable networks across Latin America, Telemundo in the US and via popular sports website Medio Tiempo.
The latest acquisition is expected to boost Slim's web-streaming venture, UnoTV, launched to challenge big broadcasters including Televisa and TV Azteca. The broadcasters, who are also owners of soccer franchises, were criticised by smaller players for allegedly setting the rules in terms of transmission rights and advertising.
The deal will also allow exchanges between Spanish, Mexican and Latin American football.
Real Oviedo has fallen on hard times since its 1960s heyday, when it finished third in the Spanish League. Established in 1926, it has a fan base of 20,000 supporters and a stadium with a seating capacity for 30,500 spectators. The team currently plays in the third tier of Spanish football, the Segunda Division B.
The club had been facing bankruptcy, before it received financial aid from supporters. Earlier in November, Real Madrid invested more than $127,000 (£80,000) in Real Oviedo to help keep the team afloat. Current English Premier League stars who began their careers at Real Oviedo, including Juan Mata of Chelsea, Santi Cazorla of Arsenal and Michu of Swansea City, are also believed to have donated money to the ailing club.