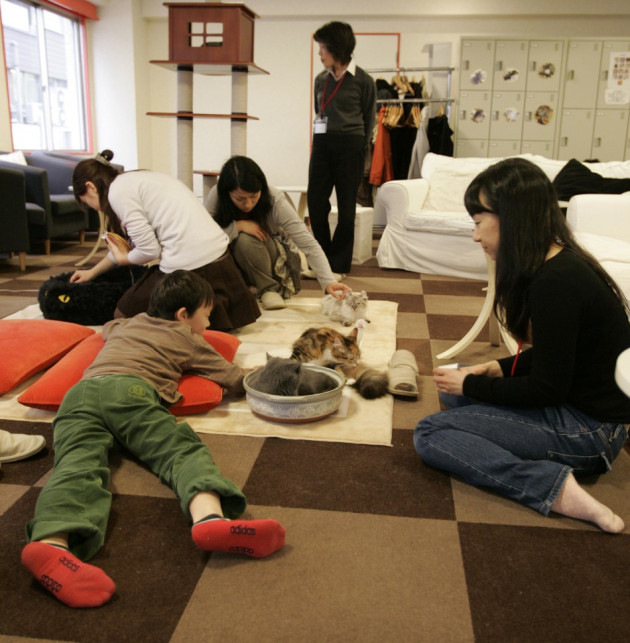 A change in Japan's licensing laws looks likely to threaten one of Tokyo's most popular niche nightlife activities - the cat café.
The cafes have proven very popular for tired professionals to go to after work and unwind with a drink and an hour with a playful feline.
But a revision to Japan's animal protection law, due to come into force on 1 June, will ban the public display of cats and dogs outside the hours of 8am-8pm in a bid to cut down on 24-hour pet shops.
Strict housing regulations and lack of space in densely populated Tokyo mean that many residents are unable to keep pets at home. That has led to the explosive growth in cat cafes but they are now in jeopardy because of the licensing change.
Hiromi Kawase, owner of one Tokyo cat café, called the new regulations "strange".
The government said it was targeting late-night pet shops, which sell cats and dogs around the clock and keep them in cages under florescent lights that are never switched off.
Kawase has protested that her cafe is not 24-hour and she closes her doors at 10pm. The new laws will lose her business and money as many of her valued customers only arrive after 8pm - when the new curfew comes into effect.