France Sends 1000 Troops to Central African Republic as Crisis Deepens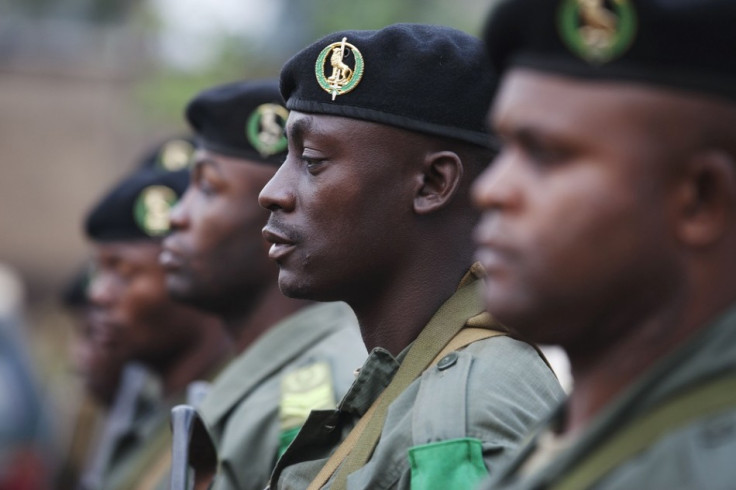 France is to send 1,000 troops to the Central African Republic, its former colony, to prevent regional instability, according to French officials.
"We are going to reinforce our presence," Foreign Minister Laurent Fabius told FranceCulture radio. "We are waiting for a United Nations resolution that should come next week."
"Until now, only Central Africans were threatened, but if the (power) vacuum and implosion sets in, it will threaten all countries in the region: Chad, Sudan, Congo and Cameroon."
The landlocked nation has descended into civil war since the coup d'état in March which saw Seleka (a coalition of rebel groups - mainly from Chad and Sudan) seize the capital Bangui and force President François Bozizé to flee to neighbouring Cameroon, to be replaced by the Seleka commander Michel Djotodia.
CAR's current prime minister, Nicolas Tiangaye, stated earlier that France was to triple its deployment in the country from 400, stationed in Bangui, to 1,200.
"France will support this African mission with about 1,000 soldiers," said Defence Minister Jean-Yves Le Drian.
The troops would be deployed for "a short period, in the range of six months", in similar vein to the French deployment in Mali, he said.
"In Mali there was an attack of jihadists, terrorists who wanted to transform Mali into a terrorist state. This is a collapse of a country with a potential for religious clashes."
"France has international responsibilities," he added.
The United Nations deputy secretary general, Jan Eliasson, declared that the country was descending into "complete chaos" and appealed for urgent action.
Eliasson stated that, after the coup in March, there had been a notable rise in torture, sexual violence, executions and sectarian violence between Muslims and Christians.
"The CAR is becoming a breeding ground for extremists and armed groups in a region that is already suffering from conflict and instability," he said.
"If this situation is left to fester, it may develop into a religious and ethnic conflict with long-standing consequences, even a civil war that could spread into neighbouring countries."
Human rights organisation Amnesty International supported Eliasson's claim, warning that the country would spin out of control unless action was taken by the international community.
© Copyright IBTimes 2023. All rights reserved.