Both Sir Alex Ferguson and Arsene Wenger have criticised Chelsea's handling of the Mark Clattenburg saga, but Roberto Di Matteo is staying defiant over the situation, insisting that the investigation will find the truth over whether the referee used inappropriate language.
Clattenburg is accused of using the word 'monkey' to describe Jon Obi Mikel, though it was Ramires who allegedly heard the word rather than the midfielder.
Ferguson today said that he believed it was inconceivable that Clattenburg would say anything racist to the players during a match, while Wenger argued that Chelsea shouldn't have let the accusations be made public before they did their own investigation.
In fact, two slurs were reported to be used in the match by Clattenburg, with the club claiming he called Juan Mata a 'Spanish t**t', but this one was dropped by the Blues after their internal investigation.
But Di Matteo fully believes that there is evidence the referee spoke badly to his players, and the Chelsea manager took particular issue with Ferguson's comments, insisting his own club will rise above any war of words.
"I think the investigation will clarify that, so we cannot comment because we do not want to prejudice any investigation. We will have to wait and see what comes out," he said at a press conference.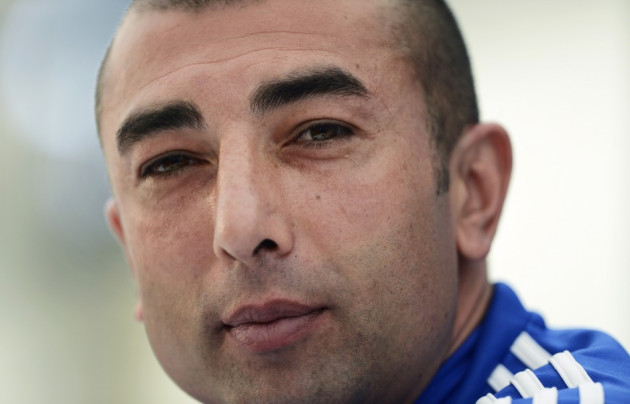 "He [Ferguson] likes to talk about other clubs. We tend not to. I'll leave it up to him.
"It's a free country where everybody has the freedom of speech. We'll take into consideration what other people say and use it as a motivational tool for ourselves."
Di Matteo added that he didn't think Chelsea would have any problems with the referees this weekend, saying: "I really hope not, and I believe that they won't [show any bias]. We have faith in the referees.
"They are people that are under a lot of pressure, they are human beings like everyone else and sometimes mistakes can happen."
The case has brought concerted media scrutiny on both referees and Chelsea, with Clattenburg angrily denying the accusations that he said anything out of turn during the fiery match.