Chelsea's Lampard Dissatisfied with Andre Villas-Boas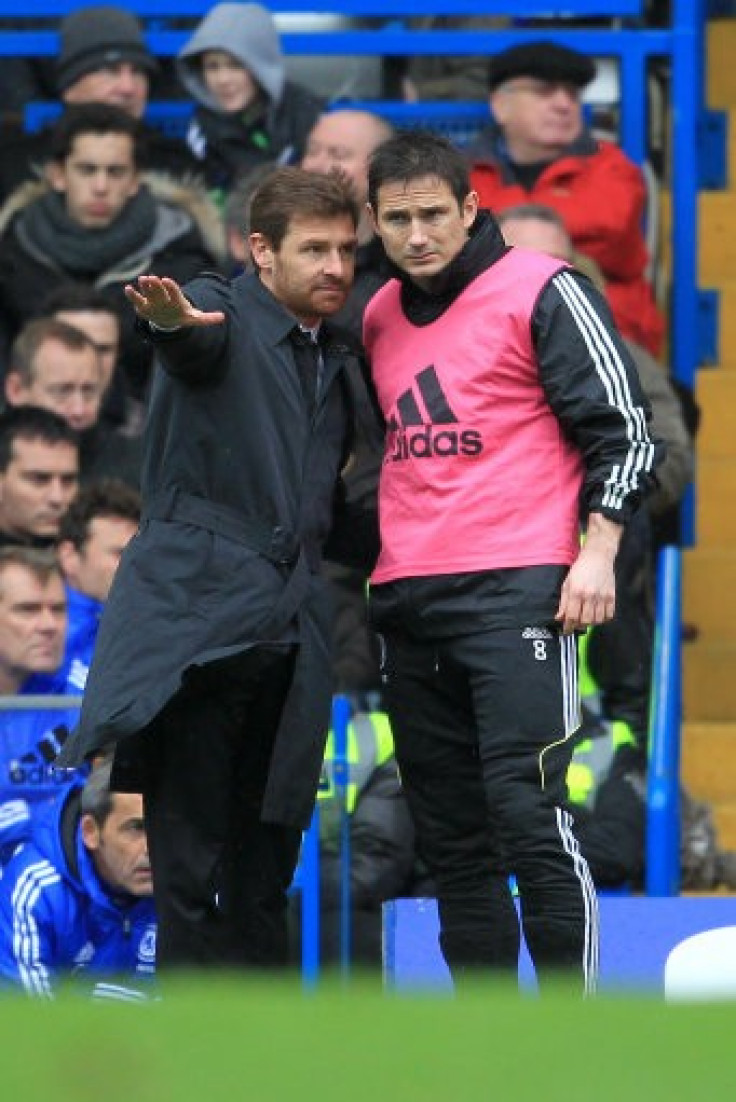 Chelsea manager Andre Villas-Boas (left) with Frank Lampard (right) on the touchline.
Press Association
Frank Lampard has openly expressed his dissatisfaction against Chelsea manager Andre Villas-Boas for benching him on several occasions this season.
The 33-year-old English midfielder, whose goal against Bolton probably saved Villas-Boas his job, feels he could have contributed to some of Chelsea's key matches, including the Blue's recent 1-3 loss to Napoli in the Round of Sixteen (first leg) tie of the Champions League.
"I've been here a long time, I'm 33, I'm realistic. It doesn't mean I want to play every game but, if I sit on the bench, I want to see Chelsea win," ESPN Soccernet quoted Lampard as saying.
"I'm sure we're all frustrated at the minute, everyone who's involved - especially people who have got Chelsea in their hearts, who have been here a long time and want to see us performing as we should do," he added.
However, Lampard, who is on the verge of getting a £1.5 million loyalty bonus, says he wants to continue with a positive attitude despite his issues with Villas-Boas.
"I think, from the outside, you can probably see it's not been ideal but the important thing is not to focus on individual relationships too much. It can only be negative and people do like to play on negatives," Daily Mail quoted Lampard as saying.
Meanwhile, Villas-Boas, who has again threatened to bench the midfielder, feels Lampard is one of the most used players in Chelsea.
"With the player he is and the history he represents, Frank wants to be involved all the time. But it's the same for everybody else. I have 24 players to choose from and my selections depend on how we want to play a particular game," The Sun Quoted the Chelsea boss as saying.
"Everyone is fighting to start and a player of Frank's level has a shorter distance to travel to be in the team than others. We try different options all the time, yet Frank is the fifth most used player at Chelsea this season. So he's always involved," he added.
Lampard, who joined Chelsea from West Ham on August 2001, has made a total of 365 appearances for the Blues, scoring 125 times.
© Copyright IBTimes 2023. All rights reserved.