Alan Hansen has argued that the controversy surrounding John Terry and Ashley Cole shows that there is one rule of the stars of the Premier League and another for the lesser-known players, with Chelsea and Roy Hodgson supporting the duo despite their shortcomings.
Terry was found guilty last week of using abusive language against Anton Ferdinand, and Cole was implicated in the written findings as well, with the England defender believed to have changed his evidence to support his teammate further.
Cole lashed out at the FA over the intimations that he had lied in his evidence, referring to them as a 'bunch of twats' on his twitter before he had read the findings in any detail.
He has since apologised for the Tweet, and Chelsea and Hodgson have both rallied behind him, but Hansen is far more damning in his assessment of the duo as they look to move forward from the controversy that has dragged on for nearly a year now.
"Terry and Cole are too precious to Chelsea.," he explained in his column for the Telegraph. "There is no way they would do anything but defend them in the media, and there is no way any other club would act differently in the same situation.
"You can compile a list of all the top sides whose best players have found themselves in trouble and you will see exactly the same response.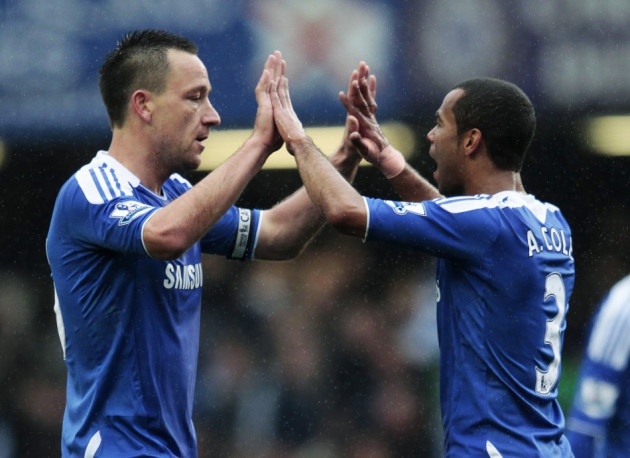 "They rally round and stand by their men, even if behind closed doors you can be sure of a fair amount of head-shaking and questions as to how and why these predicaments arise and how it can be prevented in future.
"You can talk all you want about the rights and wrongs of how the top players behave and respond to disciplinary procedures. I'm sure fines do not even bother some footballers, nowadays."
Hansen admitted that with so much money in the Premier League now, the rules have to be bended when a club's best players mess up.
"The reality is the elite players can get away with more than those at the lower levels. It's never been any different," he said. "With great talent comes great power and an ability to get away with breaches of discipline.
"Football is a business like no other. Chief executives, chairmen or board members may be easily replaced if they do something wrong at minimal cost, but you don't just let a world-class footballer go because it will cost you money and results."
Terry has now retired from international football, while Cole is yet to be charged by the FA over his damning tweet.