Barcelona vice president Carles Vilarrubi has warned Chelsea that Jose Mourinho's return to the club will be a disaster, describing the coach as a "scourge" of Spanish football.
'The Special One' will take charge of his last game as Real Madrid coach this weekend, having reportedly signed a deal with the Blues that will take him back to Stamford Bridge six years after parting ways with the club.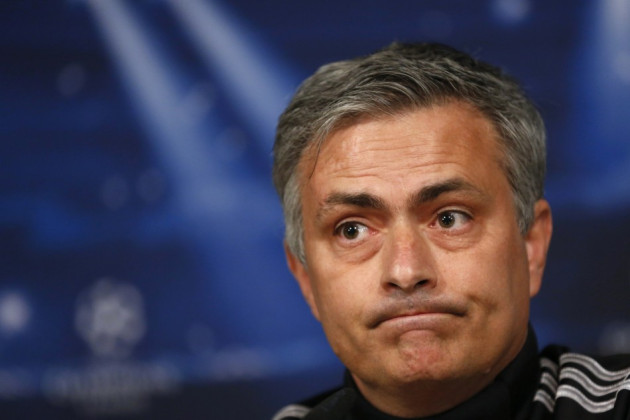 While the imminent appointment has been heralded as the glorious homecoming needed to thrust Chelsea back into Premier League title contention, one of La Liga's most senior figures envisages nothing but turmoil upon the manager's return to west London.
"It is not good for English football," Vilarrubi told the Daily Telegraph. "Chelsea maybe think they had a good time from him in the past. But you will see the real Mourinho now. If he behaves like he did in Spain it will only be an unhappy relationship. A disaster. At his age he is not going to change."
This Saturday's match against Osasuna will mark the end of Mourinho's four year reign at the Bernabeu in which he has lifted a La Liga and Copa del Rey title, but also one that has been littered with controversies and falling outs along the way.
The 50-year-old coach will end his tenure in Spain desperately trailing champions Barcelona in the Primera Division, having also lost this year's Copa del Rey final to city rivals Atletico Madrid, a side Los Blancos had not previously lost to in 13 years.
A tempestuous relationship with the Spanish press and some of his Real Madrid players has also marred Mourinho's campaign. But despite the numerous flare ups between Real and Barca during his tenure, which once culminated in the Portuguese coach poking then-assistant coach Tito Vilanova in the eye during a pitch side melee, Vilarrubi maintains his gripes are not based on club rivalry.
Instead, Vilarrubi suggests Mourinho's nature, which he was so often lauded for during his time in the Premier League, was a detrimental factor behind his various transgressions in Spain, one that will ensure he is not missed when he leaves.
"My position is not because he was the coach of a rival," Vilarrubi stressed. "But because of who he is and what he did. His three years in Spain he only created disagreements, arguments, there is nothing positive he brings.
"You can learn good things about life from watching people in football, or the circus, or the opera. There was nothing he brought that was good. There was no positive balance. I cannot see anything good about him. Not one thing. In sporting terms, maybe I am not the person to ask. But in cultural terms, he was a disaster.
"Apart from his aggression to the coach of Barca, the ambience he creates everywhere he goes, the relations with the players, with the press are absolutely terrible. I am happy he is leaving. And so is everyone in Spanish football."