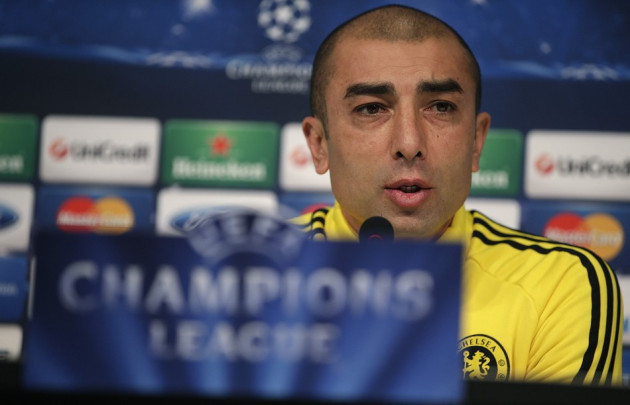 As the football world woke up to the news that Roman Abramovich had taken the extreme measure of sacking manager Roberto Di Matteo after just 262 days in charge, there was an instant outcry from former players and managers.
It may not have been a surprise after the 3-0 Champions League defeat to Juventus, which leaves Chelsea with the very real possibility that they will be the first holders to be knocked out at the group stage, but it seems there is a great deal of sympathy for the Italian.
It was almost inevitable that he would face the wrath or Abramovich as the Russian billionaire had made it clear that his preferred target was former Barcelona manager Pep Guardiola. However, there has still been a feeling of shock amongst all involved in the game.
Former Chelsea boss Ruud Gullit was one of the first to give his reaction on Twitter, saying: "OMG just found out that #robbiedimatteo has been sacked. That hurts me."
Current Tottenham goalkeeper and former Chelsea stopper Carlo Cudicini was another to question the decision of Abramovich as he asked: "[sic] Why why why are they keep making the same mistake at stamford bridge???"
Di Matteo has become the first Premier League manager of the season to get sacked and Newcastle boss Alan Pardew was quick to vocalise his feelings that it was an unfair dismissal.
"It just goes to show you how precarious we are as Premier League managers, and you can't take anything for granted," said Pardew. "The shock that should be there for the fans and the media should sound something to the owner of that football club because I don't know if that's the ninth manager or whatever it is in so many short years.
"It's just not fair. As far as I am concerned, he has done absolutely nothing wrong. His philosophy was to perhaps change the look of the team, which he has tried to do - that doesn't happen overnight - and he's won two competitions in less than a year, so it's unbelievable. He should walk straight into another job - probably at someone else's misfortune, unfortunately."
The news of Di Matteo's departure also caused shock amongst many of the players currently plying their trade in the Premier League.
"Can't believe Roberto di Matteo has been sack after such a good record. Especially when I think he had 2cope with Terry scandals. #harsh" said Everton striker Louis Saha.
While Tottenham's Kyle Walker added: "Rush this morning to get to the airport just seen Roberto Di Matteo sacked football is a mad and strange game coming goings ups down."
Manchester United defender Rio Ferdinand was another to voice his feelings towards the end of Di Matteo's rein. "Wow, Chelsea have sacked their manager!! I'm a bit late I know but its a madness."
With many already talking about who will replace the Italian, former Chelsea striker Tony Cascarino revealed that he felt it was time for Rafa Benitez to get the tole.
"Rafa Benitez will get the Chelsea job," Cascarino told Talksport. "That was nearly the case last time around. It won't appease most Chelsea fans, but he is hugely respected in football. His first job is to sort out the back four and stop the team conceding goals."