Pep Guardiola's father has revealed that the Barcelona manager is exhausted, as reports speculate that Chelsea have made yet another offer for the successful Spaniard for around £12m.
Guardiola shocked the footballing world when he resigned from the Catalan giants at the end of April, with current assistant Tito Vilanova taking over the post when he leaves the club at the end of the season.
The news comes just as Chelsea are looking for a permanent replacement for Andre Villas-Boas, though the Daily Mirror is reporting that the Blues have now had two bids turned down as they hope to coax Guardiola out of taking the break he's claimed he so badly needs.
Guardiola's father, Valenti, said that his son has been overworked and won't show the same passion for any other club the way he has for Barcelona over the last five years.
"Pep was absolutely exhausted and overworked. He was thinking about football 24 hours per day, and always thought about the fans and the people who care about the club. It was a big responsibility for him," Valenti told Catalunya Radio, via Goal.com.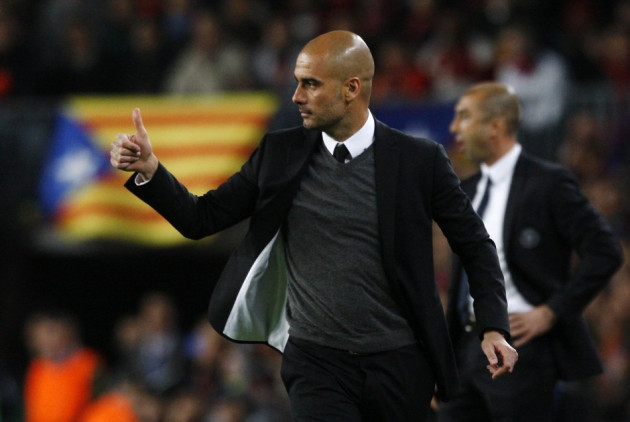 "I don't know what he will do next, but I do know that he will enter his next job with the same commitment that he showed at Barca."
His mother Dolors added that the way that Barcelona said goodbye to their hero was particularly touching, but she hinted that he needed to leave to ensure he didn't become too exhausted and ill as a result.
"His farewell was very beautiful and touching," she said. "When Pep told me that he would leave Barca, I saw that he needed a place of tranquillity. It hurt a bit because Barca is Barca, but health comes before everything else."
Chelsea currently have a manager in the wings who looks likely to be favourite to take the role come summer, with Roberto Di Matteo already delivering a FA Cup to the club and taking them to a Champions League final against Bayern Munich on May 19.
But Guardiola's record is one that can't be compared to most managers in the Premier League, and should he make himself available, Chelsea owner Roman Abramovich will have a tough choice to make if the Blues are able to lift the coveted Champions League trophy for the first time.