Chelsea and Manchester United have received some good news in their reported pursuit of Benfica midfielder Nemanja Matic. The Portuguese club's manager, Jorge Jesus, has stated the 24-year-old will be allowed to leave if he wants to because it is "almost impossible" to do otherwise.
The Serbian international is believed to be a target for the Premier League and Europa League champions, with Spanish giants Real Madrid and Serie A winners Juventus also linked in recent months.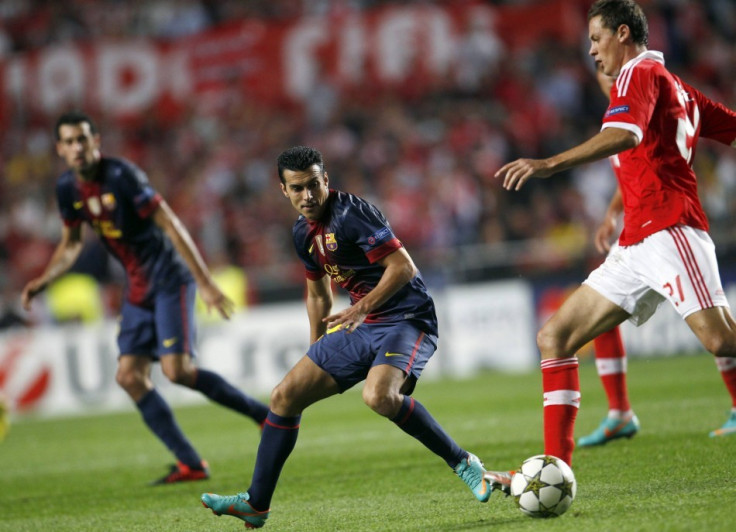 "I wish he does not leave, but this is almost impossible given the clubs that are following. Of course the possible sale of him worries me, it is not easy to replace a player with that sort of quality," Jesus told Portuguese newspaper O Jogo.
"He was a third, fourth or fifth choice for Chelsea. But we thought he had potential and had him working for two years. Now he is the player who is coveted by the best teams in Europe," he added.
The consolation for Jesus and Benfica fans is Matic is contracted to the club until 2016 and, according to the Metro, has a £42m release clause.
Meanwhile, the midfielder's compatriot Nemanja Vidic believes present and future United players will have to work extremely hard to impress new manager David Moyes. The Scot assumed formal charge at Old Trafford at the start of this month, replacing club legend Sir Alex Ferguson.
"[The] players are going to increase their work. David has worked in the Premier League and he knows the players but the players still have something to prove to him," Vidic said, adding, "You're playing for Manchester United and there is always pressure on the players and we have to work hard and help the manager achieve what he wants."
The 31-year-old, who is captain for both club and country, also commented on the future of England striker and club team-mate Wayne Rooney. The former Everton man is believed to be unsettled at the champions and could try and force a summer transfer. However, despite his troubled relationship with the player, Moyes has confirmed he expects Rooney to stay at the club.
"Rooney is not for sale. He's a Manchester United player and will remain a Manchester United player. I've had several meetings with Wayne, he's training brilliantly well, he's come back in good shape and I really look forward to working with him," Moyes stressed during his first press conference as United manager, on Friday 5 July.