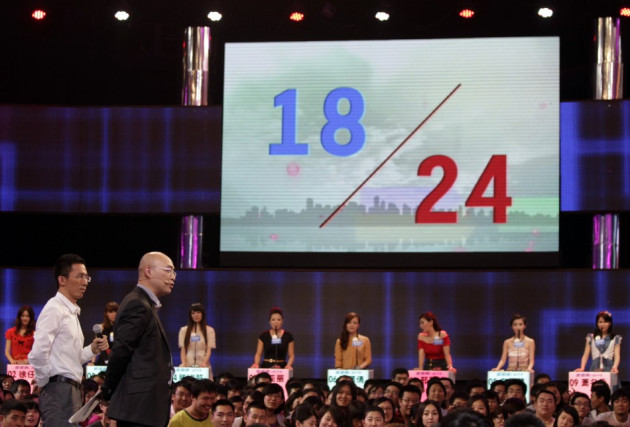 Entertainment television programmes on China's 34 satellite channels have been reduced by two-thirds since a government directive came into effect on 1 January, the state news agency Xinhua reported.
The State Administration of Radio, Film and Television (SARFT) issued the order to curb "excessive entertainment" in October, restricting each of the satellite channels to two entertainment programmes per week and a maximum of 90 minutes of entertainment content between the hours 7:30pm and 11:30pm each day.
The measure also requires broadcasters to show at least two hours of news programming a day.
Since the order came into effect, the number of entertainment shows aired during the prime time slot has dropped from 126 to 38 per week, Xinhua reported.
An estimated 95 percent of China's population of 1.3 billion regularly watch television, making it the country with the world's largest number of viewers.
The move to restrict entertainment television is suspected of being related to a recent warning by President Hu Jintao about the influence of Western culture on Chinese society.
Hu called for efforts to boost the country's own soft power in an article published in the Communist Party journal Qiushi, which translates to Seeking Truth.
"Satellite channels have started to broadcast programmes that promote traditional virtues and socialist core values," SARFT said in a statement.
Dating and talent shows, as well as reality TV, are among the biggest casualties of the ruling, as the list of restricted programmes includes anything that the broadcasting watchdog has deemed to be "emotional" or of "low taste".