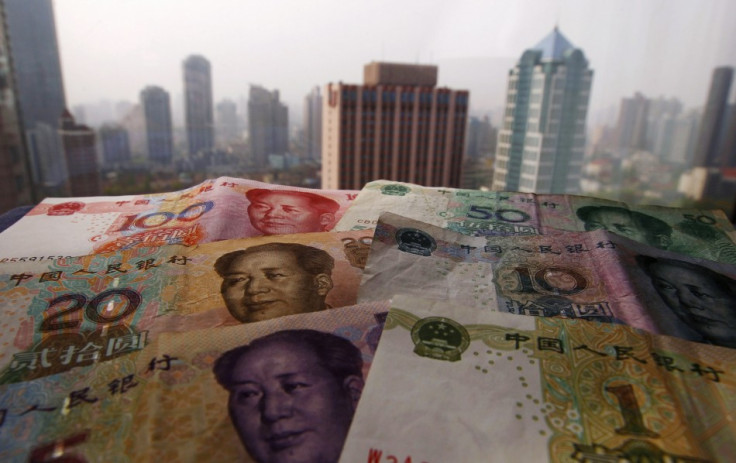 China's inflation slowed in May indicating a weakening domestic demand and the scope for a further interest rate cut.
According to data from the National Bureau of Statistics, annual inflation slowed to three percent in May. It was 3.4 percent in April 2011.
"Given the falling producer prices, China's inflation outlook remains benign and we expect another cut in banks' reserve requirements in June to boost slowing economic activities," Bloomberg quoted Liu Li-Gang, head of Greater China economics at Australia & New Zealand Banking Group in Hong Kong.
Europe's debt crisis and slowing domestic demand are expected to pull down the government's annual target of 7.5 percent for the present quarter.
The industrial output data which would be released later in the day and tomorrow's export figures are not expected to give a different picture.
Industrial output may show the slowest pace in nearly three years whereas the export data may show a slow growth less than the annual target for a third consecutive month.
Meanwhile, effective from Friday, the People's Bank of China cut the lending rates to 6.31 percent and annual deposits rates to 3.25 percent, a cut of 25 basis points on the benchmark rates.
The rate cut announced by the Chinese central bank was an attempt to revive the economic growth and was for the first time since 2008.
However, Chinese stocks responded negatively to the rate cut and the indices registered the biggest weekly falls for the year on Friday.
The Shanghai Composite Index and the Shenzhen Composite were down after the announcement of the rate cut.
"Today's China data proves that inflation is not something to worry about this year. The lack of upstream inflation should add to the government's comfort levels to push through more rate cuts," Bloomberg quoted Stephen Green, head of Greater China research at Standard Chartered Bank Plc in Hong Kong.