Biggest Ivory Consumer China to Criminalise Elephant Poaching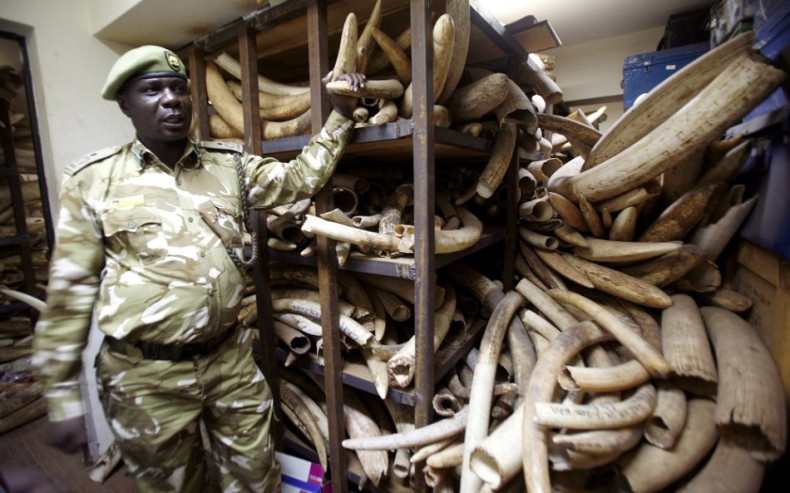 Despite being the largest market for illegal ivory, China has agreed to label the trade of elephant ivory as a serious crime along with 30 other countries at a summit in Botswana.
The deal is proposing a cooperative, multi-national effort to prevent the killing of thousands of elephants, caused by the lucrative ivory trade, in which China buys 70% of the world's illegal ivory.
The deal was signed at a Botswana-hosted summit attended by African countries home to elephants and also countries involved in the import and export of ivory such as Vietnam and the Philippines.
The agreement will render the trade of ivory, which reached its highest ever level in 2011, a serious crime, enforceable under international law, with stricter prison sentences.
Nations at the summit agreed to coordinate their intelligence efforts in regard to seizing illegal assets and the extradition of ivory traders.
A spokesman for the International Union for Conservation of Nature, whom organised the summit with the Government of Botswana, said: "It was [China] who made the suggestion that the illegal trade should be eliminated and that supply and demand should be reduced. They agree this needs to be done through public relations campaigns. This is quite a big shift."
John E. Scanlon, CITES (the Convention on International Trade in Endangered Species of Wild Fauna and Flora) Secretary-General warned that extinctions may become a reality if no action is taken by the international community.
"With an estimated 22,000 African Elephants illegally killed in 2012, we continue to face a critical situation," he said.
"Current elephant poaching in Africa remains far too high, and could soon lead to local extinctions if the present killing rates continue."
Approximately half a million elephants currently live in Africa but at the current poaching rate, over 100,000 elephants could be killed over the next decade, cutting the total population by a fifth.
The countries to sign the agreement included Zambia, Nigeria, Zimbabwe, Botswana, Thailand, Vietnam, the Philippines and China.
Botswana President Ian Khama has a mixed record when it comes to wildlife having banned hunting in the country from next year while also allowing national parks and game reserve to be explored as potential sites for fracking.