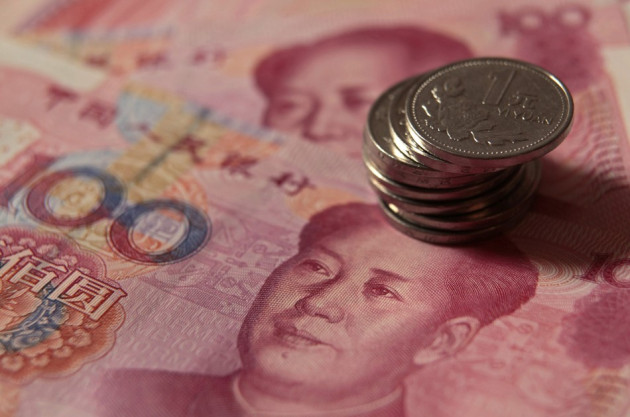 China's economy has rebounded in the fourth quarter of 2012 following seven straight quarters of slowdown.
However, the growth rate for the year was the slowest in more than a decade as the global economic crisis and property cooling measures continue to hinder growth.
In the fourth quarter, growth was 7.9 percent year-on-year, up from 7.4 percent in the third quarter, according to official data. For the full-year 2012, gross domestic product (GDP) increased by 7.8 percent, down from 9.3 percent in 2011. Last year witnessed the weakest economic expansion since 1999.
China ensured its position as the world's second-largest economy after the US with calculated GDP reaching 51.9 trillion yuan ($8.28tn, €6.18tn, £5.18tn) in 2012.
Despite the yearly decline, the rebound in the fourth quarter backs economists' opinion that that the economy will pick up steam in 2013 as a result of the monetary and fiscal policies adopted by the government.
The recovery was driven by increased infrastructure spending by the government, starting from the middle of the year. Also, increased industrial output in October and November and a jump in exports in December helped the fourth quarter.
In addition, the country eased its monetary policy with two mid-year interest rate cuts, improving consumer sentiments about the property sector, which accounts for more than 10 percent of GDP.
In China's top tier cities, property transaction volumes in 2012 were 30 percent higher than those recorded in 2011.
Other data released by the government showed that industrial production growth edged up by 0.2 percentage points to 10.3 percent year-on-year in December. For the whole year, industrial production increased 10.0 percent.
Annual fixed-asset investment growth was 20.6 percent in 2012, compared with 20.7 percent cumulative growth in the January-November period.
Retail sales rose to 15.2 percent year-on-year in December, from 14.9 percent in November. For the whole of 2012, retail sales increased 14.3 percent.
The figures revived optimism among economists for augmented economic growth in 2013.
"As the destocking process of commodity inventory comes to an end, and sales of residential property warm up, we believe that China's growth momentum will rise at a faster pace in the coming two quarters," said economists at ANZ Research.
"We maintain our view that the economy should see a continuous and modest upturn in 2013, with an annual GDP growth rate of 8.1% year-on-year."
The economists expect China to maintain the current monetary policy until the second quarter of 2013.