Great Britain 400m hurdle trio Dai Green, Jack Green and Rhys Williams all qualify for the semi-final after impressive performances on the opening morning of the athletics competition.
The world champion, a major medal hope for Team GB, won heat three of round one of the 400m hurdles, while Green finished behind Athens 2004 champion Felix Sanchez.
Rhys Williams finished fifth in heat five, despite running a season's best, but reaches the semi-final as one of six fastest losers.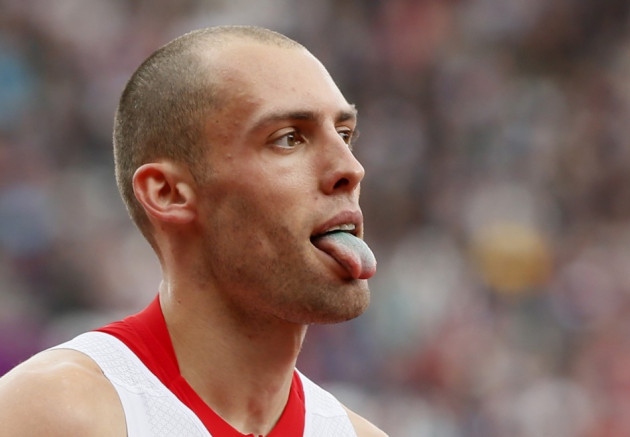 "I didn't think I'd come fifth," Williams said. "I thought I'd done enough to get through. All those times are quick so it's the fastest time I've run this year.
"I've been so inspired but I was expecting more than that. Hopefully it will be enough to get through to the next round tomorrow.
"Hope to god I'm through and with a later start the legs will be a bit quicker tomorrow. But thanks to those back home because I've had a lot of support. I knew it was a tough heat but I expected to come second or third, not fifth."
Green, whose rival Javier Coulson also safely reached the semi final, said: "As I walked out on the 300m mark to be introduced, well not even to be introduced there was a massive cheer going up because people saw me. The atmosphere we can hear from the warm-up track it's really inspiring.
"What we do for a living is trying to focus. I guess I'm not really that focused during the heats anyway, tomorrow night will be a bit different so I'll get my heads down and really concentrate on what I've got to do.
"It was fine really. I didn't want to go out too much in the heats so tomorrow night is where it really starts for me for me. I don't usually run the inside lane very often but it's a bit tight but I knew I was a little bit better than the other guys so there were no problems."
On a fast track at the London Olympic stadium, Green produced a late surge to run Sanchez close, and says he was almost thrown by the quick conditions.
"The crowd are amazing and I'll do that in the semi, final," Green said. "But I'll come home stronger than that.
"It was a bit of a messy race today. I forgot how quick this track was, so with your stride patterns it's quiet difficult, but job done.
"We have a set stride pattern but obviously if a track is quicker and it's making you go quicker you end up getting a bit too close to the hurdles which happened to me on hurdle four."
Defending champion Angelo Taylor won heat five in 49.29 seconds, and admitted afterwards he has more to give in the later rounds.
"It was a pretty good first round run I just wanted to go out and take on the race. Here was a gust of wind when in went over a few hurdles to it threw out my stride pattern but I kept my composure and I attack on the way home and came home with the easy victory.
"I have my way of getting through the rounds you know, today was an easy day today. I did what I wanted to do and now I get ready for the next round."
The semi-final of the 400m hurdles takes place on Saturday evening, before Monday evening's final.