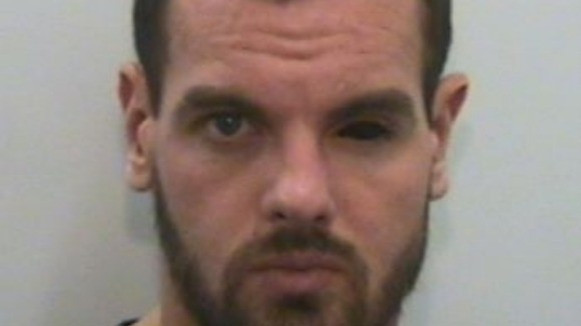 The man who admitted killing four people including two police officers in Greater Manchester has been sentenced to life in prison.
Dale Cregan, 30, pleaded guilty to the murders of police officers Fiona Bone and Nicola Hughes in a gun and grenade attack in Hattersley, Greater Manchester in September 2012, as well as the murders of father and son David and Mark Short.
He was given a rare whole life tarrif for the mudrers, meaning he will never be able to apply for parole.
Upon sentencing, Judge Justice Holroyde told Cregan Cregan "acted with pre-meditated savagery" in the "quite appalling" murders.
Holroyde added Cregan had a "a cold-blooded and ruthless determination to end the lives of PCs Bone and Hughes".
Five others were also sentenced for their part in helping Cregan murder the Shorts, ranging from seven years to life with a minimum of 35 years in jail.
The two officers were ambushed at the Hattersley estate after responding to a bogus 999 call from Cregan saying he had been burgled. Cregan ended the telephone call to the police with "I'll be waiting".
When the two officers arrived wearing body armour but only armed with a Taser, Cregan shot at the officers a total of 32 times before throwing a grenade at their bodies in an attack lasting less than a minute.
After killing the officers, Cregan handed himself into a police station. He had already been on the run for weeks with a £50,000 reward on his head after police wanted to question him in relation to the Shorts' killings.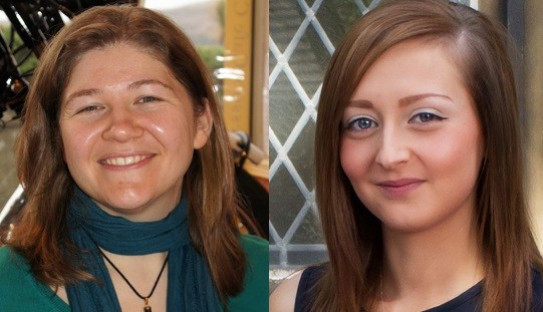 Mark Short, 23, was shot at the Cotton Tree pub in Droylsden on 25 May 2012. His father David, 46, was killed in a gun and grenade attack on 10 August in Clayton which police described as "essentially" the same attack as that inflicted on the two policewomen.
Cregan originally pleaded not guilty to all four murders at Preston Crown Court. During the trial for the murders of the Shorts, prosecutors described his not guilty pleas as "bizarre", adding it was the "the worst kept secret in Strangeways" he killed them.
Cregan was cleared of the attempted murder of Sharon Hark in a grenade attack.
The killing of the father and son was the culmination of a long-standing dispute between two rival Manchester families - the Shorts and the Atkinsons - which reignited in May last year after a row in a pub.
Greater Manchester Police chief constable Sir Peter Fahy said: "All four of these murders were planned assassinations, meticulously calculated by their perpetrators, who went to exceptional efforts to try and avoid detection by the police.
"Our sympathies and support remain with the families and colleagues of Fiona and Nicola, and the Short family, who are unlikely to ever fully recover from the devastation of knowing their loved ones were killed in such horrific circumstances.
"After our two officers, Nicola and Fiona, were murdered in cold blood whilst on duty, I personally reflected for a long time afterwards as to whether anything more could have been done to prevent their deaths, but quickly came to realise that in a society where we police by consent, you cannot police such evil."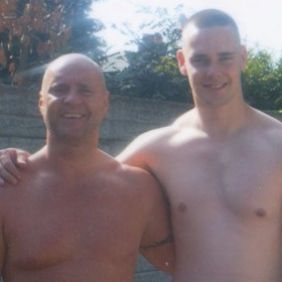 Ian Hanson, chair of Greater Manchester Police Federation, described Cregan as an "abomination upon our society" who forfeited his right to freedom.
He added: "I hope that he dies in prison many years from now a sad, lonely old man, having spent decades staring at a cell door, after which as far as I am concerned he can rot in hell for all eternity. If people think that's harsh, then I am afraid they are just going to have to live with it."
"The difference between Cregan and Nicola Hughes and Fiona Bone is that he will quickly be reduced to being a nobody and in years to come no-one will even know his name. However the names of Constables Nicola Hughes and Fiona Bone will be forever remembered in GMP history as being two brave colleagues who gave their young lives simply because they wanted to make Greater Manchester a better place."
Nazir Afzal, chief crown prosecutor in the North West Area, said: "The murders of all four victims, Mark Short, David Short and police constables Fiona Bone and Nicola Hughes, were nothing short of executions - planned, premeditated and cold-blooded. The blatant use of firearms and grenades put members of the public at risk of significant harm and caused fear amongst local communities."
Anthony Wilkinson, 34, from Beswick, previously pleaded guilty during the trial to murdering David Short and possessing a firearm with intent to endanger life. He was sentenced to life in prison, minimum term of 35 years. Jermaine Ward, 24, was found guilty of the same murder during the trial and sentenced to life with a minimum of 33 years.
Luke Livesey, 28, from Hattersley, and Damian Gorman, 38, were found guilty of the murder of Mark Short and the attempted murder of three others at the Droylesden pub. They were each sentenced to life minimum term of 33 years.
Mohammed Imran Ali, from Chadderton, was found guilty of assisting an offender and sentenced to seven years in prison.