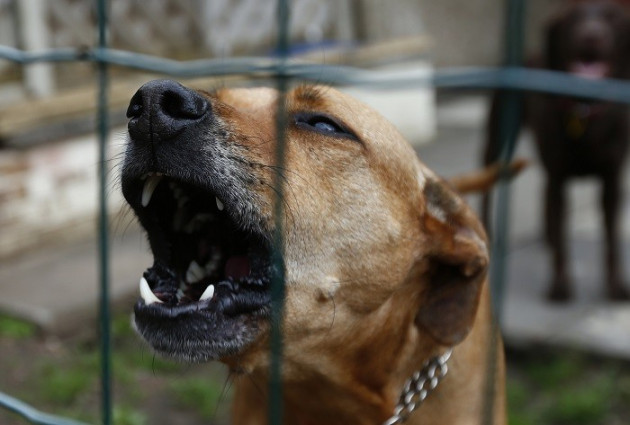 A child is in hospital with serious facial injuries after being mauled by two bulldogs in Glasgow, Scotland.
A man and a woman have been charged under the Dangerous Dogs Act after the incident in Gartloch Road in Garthamlock, Glasgow, at about 5.10pm on Friday.
The eight-year-old girl is being treated at the city's Royal Hospital for Sick Children.
A police spokesman said: "An eight-year-old has suffered serious facial injuries after being bitten by two dogs, believed to be American bulldogs.
"The dogs have been seized and one man aged 34 and one woman aged 33 have been charged with offences under the Dangerous Dogs Act. Inquiries are continuing."
It happened the same day that dog owner Beverley Concannon walked away with a suspended sentence after her dogs mauled to death 14-year-old Jade Anderson in March.
At Wigan Magistrates Court, 45-year-old Concannon was given a 16-week suspended jail term after admitting causing suffering to the four animals.
She kept the two Staffordshire bull terriers and two bull mastiffs in a "detrimental" environment before they attacked Jade at her friend's house in Wigan.
Jade's mother and step father, who are campaigning for tighter controls on dangerous dog ownership, were disappointed with Concannon's sentence.
Under the current law owners can only be sent to jail for a maximum of two years and cannot be prosecuted for attacks on private property.
Speaking outside court Michael Anderson said: "I'm devastated and disgusted in the justice system.
"Today was just about dangerous dogs. I think she should be held responsible for Jade.
"We have got a life sentence. It has absolutely ripped us apart."
The Government is considering tougher punishments for owners whose dogs cause serious or fatal injuries.
Paramedic crews attended more than 5,000 dog attacks involving babies and pensioners across England and Wales last year.