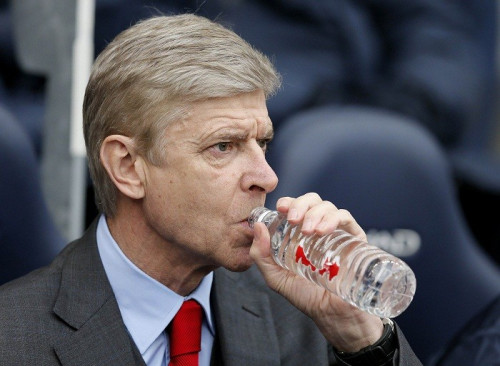 Former Manchester United defender Danny Higginbotham believes Arsenal will not win the Premier League title and will finish third this season.
The Gunners are without a win in their last two league fixtures, suffering a 5-1 humiliating defeat to Liverpool at Anfield before settling for a goalless draw against Manchester United at the Emirates.
The two results have seen the north London club lose the top spot in the league table. Arsenal are second in the table with 56 points from 26 games, trailing league leaders Chelsea by a point and are two points ahead of third place Manchester City. However, City still have a game in hand and a victory for the Citizens could see the Gunners slip to the third spot.
Higginbotham claims Arsene Wenger's are mentally weak and has backed Chelsea and City to take the top two spots this season.
"Arsenal are mentally weak. They always get to this stage and they're doing all right and then they just fall flat on their face. They haven't won any cup for nine years. They'll finish third at best," Higginbotham told talkSPORT.
"There's no doubt about it, it's going to be Manchester City and Chelsea first and second. Whichever way it will go it's going to be between the two of them and Arsenal will finish third because mentally, when it comes into this part of the season, they're not strong enough."
"They're missing the real scrappers and the real mentally strong players, like [Patrick] Vieira, like [Emmanuel] Petit, even [Thierry] Henry and people at the back. They haven't got the mentality to carry it through at this moment in time. They need to get some of those [type of] players in," the former Premier League defender said.
Meanwhile, Arsenal have progressed to the final eight of the FA Cup after defeating Liverpool 2-1 at home. The win over the Merseyside club have seen Wenger's side end their winless run in recent times. The Gunners face Bayern Munich in the Champions League Round of 16 tie during the midweek.
With a victory over Liverpool in the FA Cup, Wenger will be focused on registering a win against the Champions League holders.