Dave Chappelle using smartphone-locking case to stop audiences leaking stand-up routines online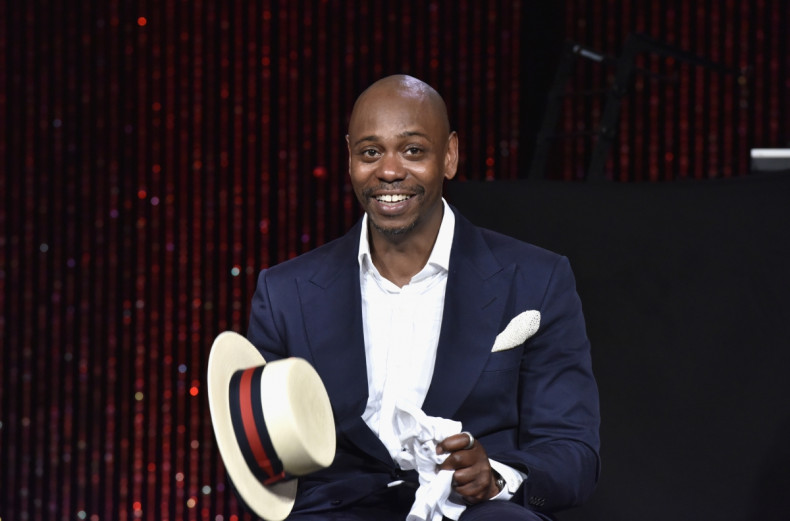 US comedian Dave Chappelle is turning high-tech to prevent his fans from recording and uploading material from his stand-up performances to the internet by creating "no-phone zones".
Chappelle has long had a ban on smartphones at his shows as he hates having his jokes leaked onto the internet, but now he is going one step further by teaming up with San Francisco-based start-up Yondr, who has developed lightweight smartphone sock cases that lock.
For Chappelle's sold-out run of 15 shows at Thalia Hall in Chicago in December, all audience members will be made to put their smartphones into grey Yondr smartphone cases, which come in three sizes.
Once showgoers get close to the concert hall doors, they enter the no-phone zone, and beacons stationed nearby will signal the cases to lock instantly, so the user is unable to take their phone out of the case, let alone make a call, send a text, post a social media update or sneakily record Chappelle onstage.
Smartphones are killing stand-up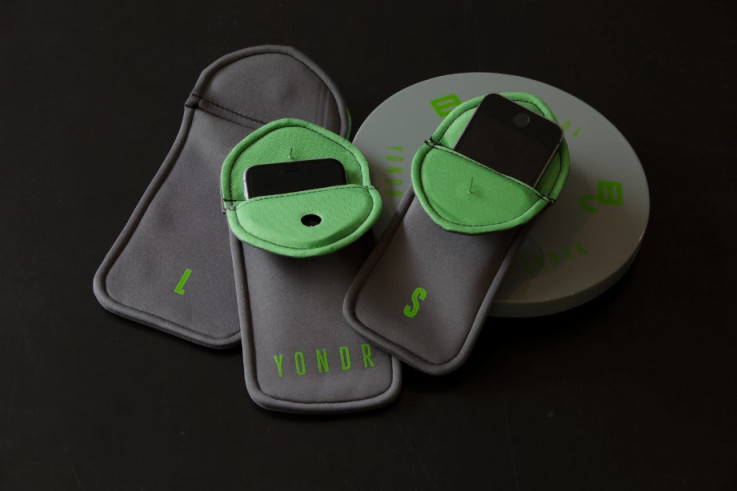 Yondr's solution prevents concert goers from accessing their smartphones during performances
Yondr
If the audience member wants to make a call or use their phone, they will have to leave the concert hall and its surrounding area and head back to the lobby. Once the person goes past the beacon, the case will unlock and the smartphone will be accessible again.
Although some of Chappelle's fans aren't impressed by his decision, other comedians find the advent of camera phones damaging to their careers because if they test out new material at open mic nights, it now gets recorded for the world to see, and in some cases can lead to death threats.
"The sad thing, with all this taping and stuff, no one's going to do stand-up. And every big stand-up I talk to says: 'How do I work out new material? Where can you go, if I have a half an idea and then it's on the Internet next week?'" Chris Rock told the New York Times in 2012.
"I'm just trying to figure out how I'm going to do it. 'Cause the few times I've gotten onstage and thought about touring, immediately, stuff's on the Internet, I'm getting calls, and I'm like, this isn't worth it."
Other than comedians, people are increasingly complaining that it's hard to enjoy concerts when everyone is either recording or taking pictures with their devices, and all you see are a sea of phones in the air.
Solution could help movie industry combat piracy
Yondr says that its technology, which is available to lease, is already being used by several schools in the US, and the solution is able to accommodate between 800-20,000 users. Some artists, like Mumford and Sons on their most recent tour, have had venues order concertgoers to surrender their phones before they can enter the concert hall, but it takes a long time to process check-ins and retrievals of devices, plus people just try to smuggle their phones in.
"People just don't want to give up possession of their phone. It's like an extra arm," Yondr founder Graham Dugoni told The Hollywood Reporter.
Yondr's technology is currently patent-pending, but it could have far-reaching benefits for both the theatrical and movie industries. In the UK, the Film Distributors' Association and the Federation Against Copyright Theft are incentivising cinema staff to report pirates recording movies by offering them rewards of £1,000 ($1,513) per incident they report.
The special bonus started in late October and will continue for the length of the 2015 holiday season period with many of the year's biggest releases dominating the cinemas, such as the James Bond film Spectre and The Hunger Games: Mockingjay Part 2. The new Star Wars film Star Wars: The Force Awakens will undoubtedly be the biggest target for movie pirates as even staunch fans will want a pirated copy to watch until the official DVD release in 2016.