David Beckham: Brad Pitt is the Obvious Choice to Play Me in Biopic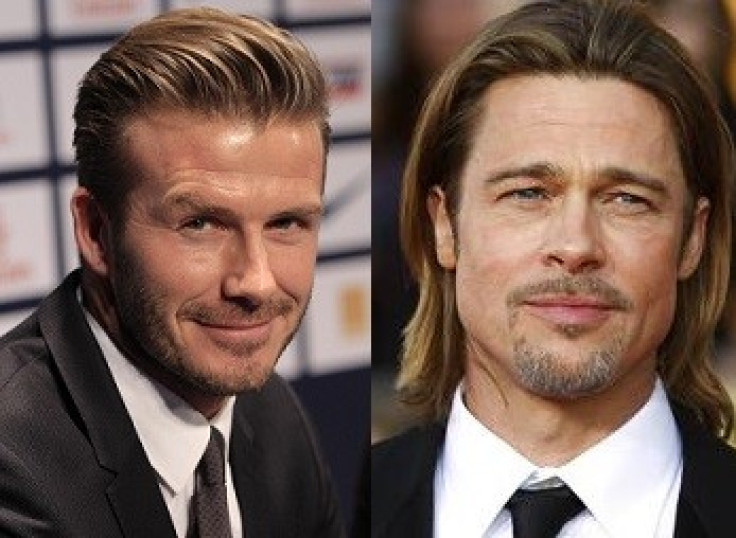 Football ace David Beckham has revealed that he would like Brad Pitt to play him in a movie about his life.
The former England captain said that if his biopic is ever made, the Hollywood hunk would be the ideal person to portray him on the big screen.
"I think Brad would be the obvious choice, I'd like Brad to be playing me," he told Talksport Radio.
But if Pitt turned down the role, Goldenballs would be happy with for either Leonardo DiCaprio or Bradley Cooper to play him instead.
He added: "They're not bad-looking guys."
Beckham, who is married to former Spice Girl Victoria, also opened up about finally hanging up his football boots .
"It's never easy retiring and it's not easy to walk away from something that you love but there were a lot of things I had ready to go the minute I stopped playing, that was important," he said.
"I've got a big family, four kids to chase around, that keeps you busy enough. I've not really had the chance to sit down and miss the playing side."
Now that he has a lot of time on his hands, fans could see him make the transition into films pretty soon.
The 38-year-old star has reportedly been offered a cameo role in new movie The Secret Service - as a baddie.
The father-of four is said to have been asked to join the cast by British actor Colin Firth, who also stars in the film, based on a graphic spy novel by Mark Millar and Dave Gibbons.
Beckham, who has previously claimed he was "too stiff" to pursue acting roles, made his film debut alongside Zinedine Zidane and Raúl in the 2005 film Goal!: The Dream Begins.
Could you see Brad Pitt playing Goldenballs? Let us know what you think...
© Copyright IBTimes 2023. All rights reserved.