David Shrigley and his Dead Dog Bookies Bet for Turner Prize 2013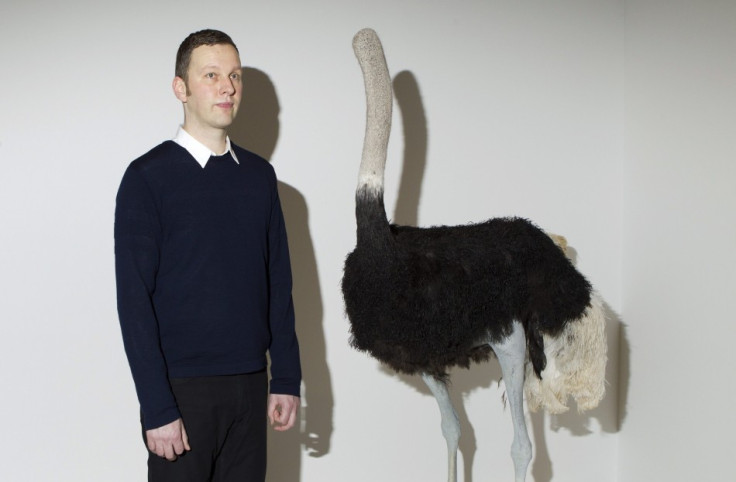 David Shrigley has been named favourite to win the Turner Price 2013 by leading bookies following the shortlist announcement.
Both William Hill and Ladbrokes have given the artist the shortest odds to win the prestigious art prize.
Shrigley is one of four artists up for the prize - the other nominees are Laure Prouvost, Tino Sehgal and Lynette Yiadom-Boakye.
Ladbrokes gave Shrigley 2/1 odds of winning the award, narrowly shorter than Provost, who was given a 9/4 chance of winning.
Alex Donohue of Ladbrokes said: "It's a close call but we feel Shrigley fits the bill as a Turner Prize winner best. It's impossible to rule out any of his rivals however, and it will be fascinating to see if we get a new favourite over the coming months."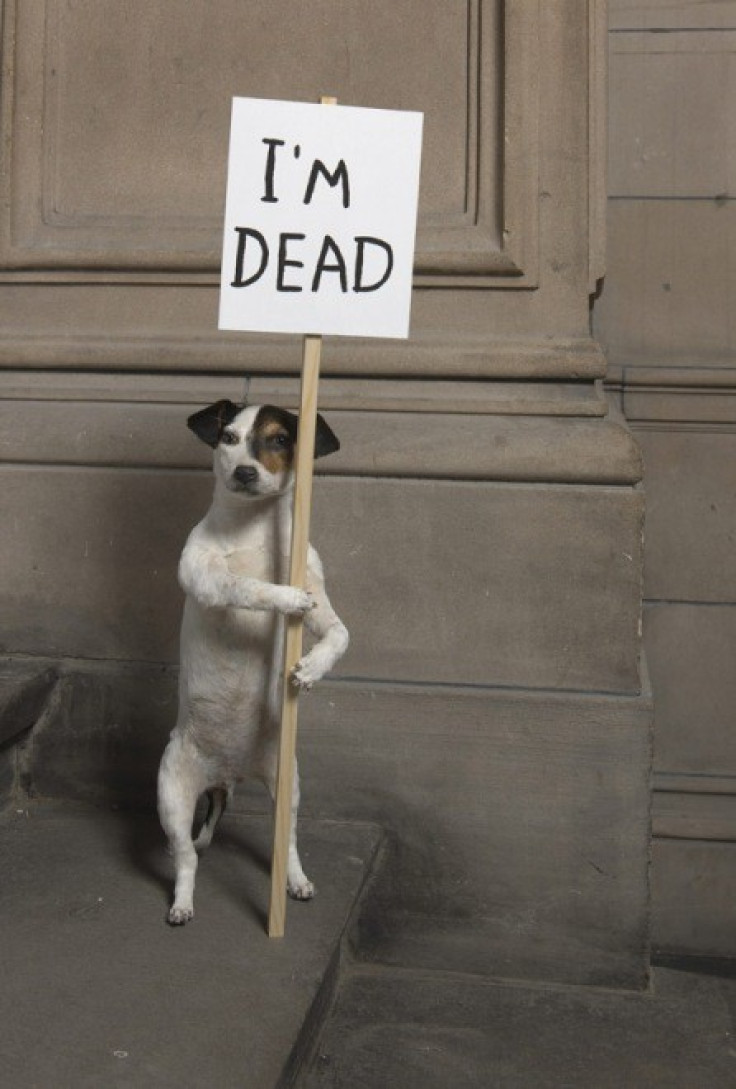 The bookies gave Tino Sehgal odds of 5/2, while Yiadom-Boakye is the outsider at 7/2.
Donohue explained that the company has a "dedicated 'novelty' odds compiler" who has spent years working out odds for non-sporting events such as the Nobel Prize, elections and the Eurovision Song Contest.
He told IBTimes UK that the odds compiler has honed its craft over the years and picks favourites based on feelings and who the general public will fancy for the win.
Donohue added that people are increasingly betting on who will win the Turner Prize, with non-sporting events becoming a multi-million pound business.
In terms of this year's award, he said Ladbrokes expects to take up to £25,000 on the prize, with around £100,000 staked across the industry.
William Hill also favoured Shrigley, giving the artist odds of 7/4. Provost was given 2/1, Sehgal got 5/2 and Yiadom-Boakye got 4/1.
Rupert Adams, spokesman for William Hill, said they have a number of clients who only ever bet the Turner Prize.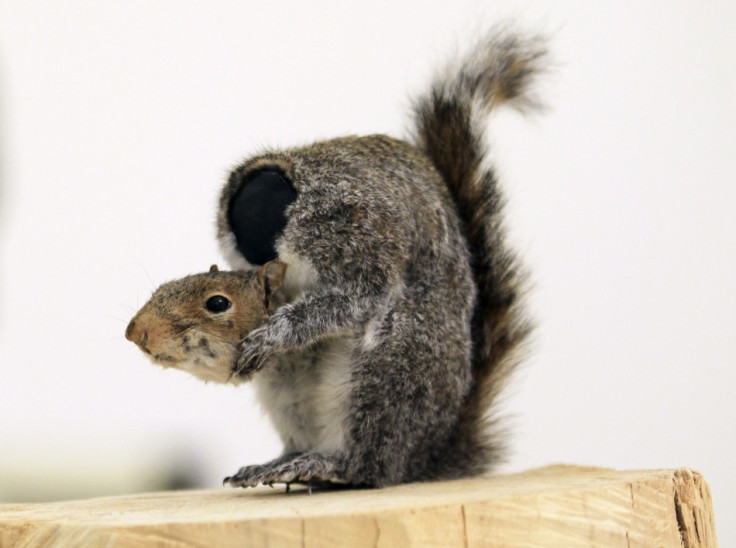 To determine the favourite, he said four people will sit down to discuss the shortlist and decide the most likely winner.
"The odds have been fairly good - in the last five years we have correctly predicted the winner three times!" he added.
Shrigley's first solo exhibition, entitled David Shrigley: Brain Activity at the Hayward Gallery in London, was received well by critics.
In an interview with the Guardian last year, Shrigley spoke about being catapulted into the limelight: "I've never thought about my career like that; I've partly just tried to make a living. I do a lot of things that aren't considered fine art: ads and T-shirts and pop videos and stuff.
"But the only arena I wouldn't like to be excluded from is the world of fine art, just because that is where you are most free. If you do a record cover for a band it can be a bit of a pain in the arse, to be honest, though it sounds glamorous. The fact that I am embraced to a certain extent by the art world is something I really cherish."
© Copyright IBTimes 2023. All rights reserved.