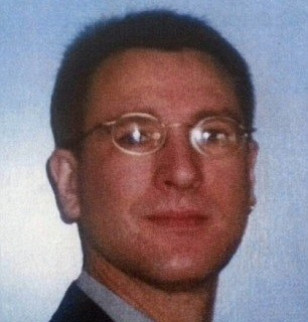 An Ohio high school music teacher has been placed on administrative leave after posting a rant on his Facebook page denouncing the crude behaviour of a "ghetto" trick-or-treater, which included the word "n***er".
David Spondike, a single father from the Copley Township neighbourhood, was suspended with pay by Firestone High School in Akron pending an internal inquiry into claims of inappropriate conduct.
Spondike, 51, directed his rant at an African-American teenager who exposed himself in front of young children and urinated on a telephone pole while trick-or-treating, according to Akron School Superintendent David James.
His Facebook account has now been deleted but the original post read: "I don't mind if you come from the ghetto to trick or treat. But when you whip out your teeny d**** and p*** on the telephone pole in front of my front yard and a bunch of preschoolers and toddlers, you can take your n*****-ass back where it came from. I don't have anything against anyone of color, but n*****s, stay out."
Spondike's racially-charged tirade was made known to the local school district by an anonymous informant who emailed the teacher's online comments to numerous local media outlets.
The professor, who teaches music theory, music history and orchestra, continued his rant by warning trick-or-treaters that such behaviour would not be tolerated in his neighbourhood.
'Your [sic] are a CRIMINAL and are not welcome in my neighborhood and you should not be welcome in your own! THAT IS WHY YOU HAVE COME TO MINE TO TRICK OR TREAT. Do not treat my neighborhood like you do your own. I HAVE THE RIGHT NOT TO BE LIKE YOU.'
Spondike then moved on to attack the customary use of the N-word by "black people" in his high school and defend his use of the word.
"Racism is racism and to allow one race to use [a] word and not another IS racist. What I said was absolutely NOT racist by any stretch of the imagination."
Over the past 13 years Spondike has been investigated four times for his behaviour, twice in 2000 when he threw a chair and used an obscenity in a classroom, according to the station WKYC.
In 2007 he was investigated for allegedly pinning a student from Goodyear Middle School against a wall, but he was eventually cleared of the accusations.
The school district is set to hold a hearing within the next week to determine what punishment Spondike will face.