Former American sprinting legend Ed Moses says Usain Bolt should retire from athletics after the Jamaican claimed his sixth Olympic gold medal at London 2012.
Bolt became the first athlete since Carl Lewis to defend the 100m title, and then the first in history to win back-to-back 200m Olympic golds.
The 25 year old capped his Olympics with a world record in the 4x100m relay, to claim the sixth Olympic gold of his career, and with nothing left to achieve, Moses insists Bolt should retire.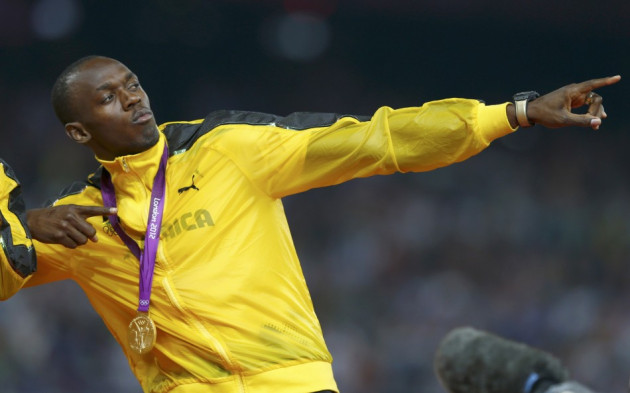 "From anathletic point of view it is very hard to see how he can improve on what he has already achieved," Moses said. "Once you have won everything and broken the world record in doing so, what is left?
"People talk about Bolt stepping up to the 400m but I just cannot see that happening. Look at the expression on his face when he was finishing the 200m. Look at the expression on his face when he was running the last leg of the relay.
"That was Bolt hurting, pushing himself. He would have to do that every single day to compete in the 400m. There would be a lot less smiling, a lot less laughing.
"Bolt will be 29 by the time Rio comes around but that in itself is no obstacle to him continuing to compete. It is more about what he wants from his life, what he thinks he can still do in the sport.
"When Michael Johnson talks about bowing out at the top, it is hard to disagree. I am not sure it would be wise for Bolt to carry on."
Moses, who won consecutive 400m hurdles gold medals in Montreal 1976 and Los Angeles 1984, believes Bolt will fail to retain his three Olympic titles in Rio in 2016.
And Moses adds that should Bolt continue to compete, his legacy could be in tatters should he end up losing his titles.
"I do not think he will come back and defend his titles when the Olympics come to Rio in four years' time," Moses added.
"I think he has a lot of thinking to do, about where athletics is going to fit into his life at this point. He has commercial opportunities pouring in from all over the world and if he takes advantage of them, that is going to mean a lot of travel, a big-time commitment.
"What if you miss out? What if you lose? There is a lot at stake for someone who has already created his legacy. What would be his motivation in carrying on?"