A recreated version of a 1940s computer has had its first working parts successfully demonstrated.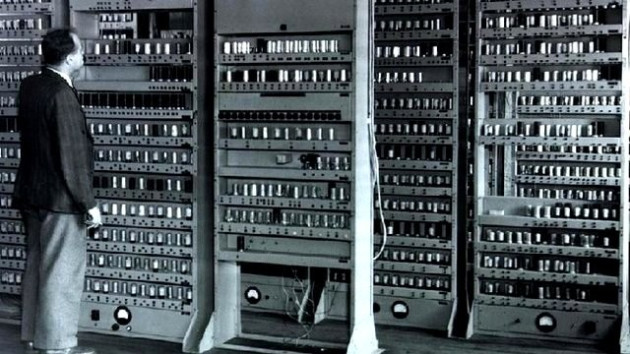 The project to restore the Electronic Delay Storage Automatic Calculator (Edsac) began in 2011 and is expected to be complete by 2015. On Wednesday, 26 June, the first demo of the replica Edsac was given at Bletchley Park, marking the 100th anniversary of the birth of the computer's designer, Sir Maurice Wilkes, who died in 2010.
The project is overseen by The Edsac Replica Project, a registered charity administered by Trustees from the University of Cambridge, the British Computing Society and the Hauser-Raspe Foundation, a charity founded in 2001 to advance education.
The Edsac is comprised of more than 3,000 valves held on 140 separate shelves. Once completed, it will occupy 20 square metres of floor space.
Restoration of the project has been stalled because very few of the original design documents from the 1940s still exist. The springs and coils required to build Edsac are no longer carried by modern day component manufacturers.
The small amount of original Edsac parts which survive today, including parts of the chassis, are being recreated in digital design programs before being recreated by manufacturers.
However the demonstration model shown at Bletchley Park was capable of computing basic mathematical equations and running internal clocks.
Edsac first ran in 1949 and was used by professors at Cambridge University to perform computational work. Widely considered the world's earliest general purpose computer, its design was eventually used for the Leo, a computer from the 1950s used by business to calculate payroll and manage inventory.
Once completed, the replica will be housed in the National Museum of Computing.