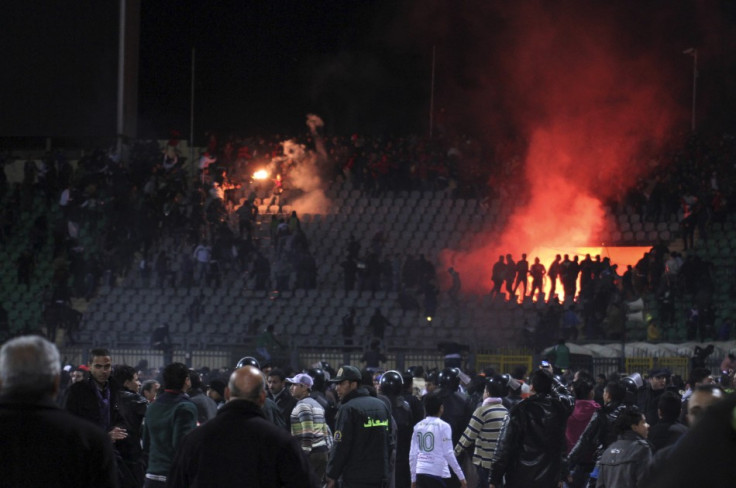 The Egyptian soccer carnage that left at least 74 people dead followed a match between two Egyptian clubs - Al-Masry and Al-Ahly - on Wednesday.
Al-Masry won the game 3-1 which apparently provoked the rival team Al-Ahly who are also known as "Ultras".
"This is unfortunate and deeply saddening," Hesham Sheiha, Egyptian deputy health minister told state television after the incident.
In the violence, a part of the stadium was set on fire and a small group of riot police were not able to control the angry fans.
"This is not football. This is a war and people are dying in front of us," the BBC quoted an al-Ahly player Mohamed Abo Treika, as saying.
"This is a black day for football. Such a catastrophic situation is unimaginable and should not happen," Fifa President Sepp Blatter said in a statement.
Check out the video of the violence at the soccer stadium: