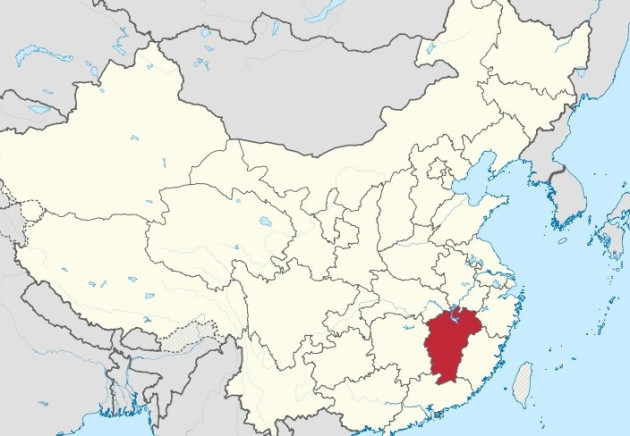 Eleven kindergarten-aged children have died after their school van crashed into a roadside pond in China.
The van was carrying 15 children when it plunged into the pond in Guixi city in Jiangxi province.
Three children died at the scene and another eight died later in hospital, an official from the city's Communist Party committee said.
The Information Centre for Human Rights and Democracy, based in Hong Kong, said the van was overloaded and had a capacity of only seven. The group added that it took over an hour for an ambulance to arrive.
Police detained the driver for questioning and they are investigating the cause of the accident, the Xinhua News Agency said.
The van was taking the children to the Chunlei kindergarten. Witnesses said it was driving too fast. It swerved to avoid a parked car and crashed into the pond, state broadcaster China Central Television said.
Overcrowding on school buses is common in rural China. In 2011, a nine-seater van was carrying 62 children and two adults when it crashed in rural western China. Nineteen children and two adults were killed.
Public uproar forced then premier Wen Jiabao to promise more support for bus safety.