Employees having a consistent digital experience is 'crucial' for businesses, says expert
According to Dave Page, Co-Founder and Chief Strategy Officer at Actual Experience, offering a consistent digital experience to employees is crucial for businesses.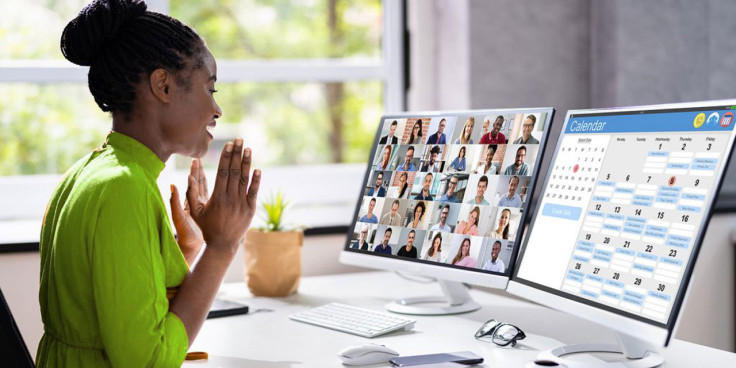 Offering a consistent digital experience to employees is crucial for businesses, says a network expert.
Dave Page, Co-Founder and Chief Strategy Officer at Actual Experience, a digital workplace management company, believes businesses must optimise their digital workplace to establish a genuine competitive advantage and improve employee retention and productivity.
An ongoing theme in the digital workplace is the superiority of the technology experience in the consumer space compared to that of work.
Just last week major US multinational retail corporation Walmart announced it aims to have 65 per cent of its stores equipped with automated supply chains by 2026, following a trend of increasingly digitised shopping experiences. But what about the digital experience for employees?
1E conducted a survey in 2022 of IT decision-makers and knowledge workers in the US and UK and found that 67 per cent of them had a better digital experience outside work than inside work. Only 8 per cent said their digital workplace experience was better than their experience as consumers.
Page emphasises that it is crucial businesses get the employee digital experience right in order to provide an equal opportunity for all employees to benefit from learning and development tools, whilst establishing a competitive advantage.
Research has shown that businesses can benefit hugely from improving the employee experience.
A 2021 study executed by employee-communications company Haiilo found that organisations with high employee engagement experience 41 per cent less absenteeism and a 17 per cent increase in productivity. The impact of this is to make the company up to 21 per cent more profitable than those with low employee engagement.
Employee engagement continues to be an important dynamic in the workplace, but the data continues to show that only a minority of employees feel genuinely engaged.
According to the 2022 State of the Workplace Report from Gallup, only 21 per cent of business employees feel engaged in their work.
Page thinks a key cause of this is a kind of "digital inequality." Whether employees use remote working tools in different ways or have inconsistent internet quality, everyone has a unique set-up and a different digital experience in their homes.
For example, the digital expert explains, if an employee has intermittent broadband connectivity, how are they going to be able to benefit from the available training if their call fails, or if their video cuts out?
This unsatisfactory digital experience would serve to increase workplace inequality by making education and training less accessible for some workers, rather than a benefit for the majority - contributing to an inequitable outcome within the workforce.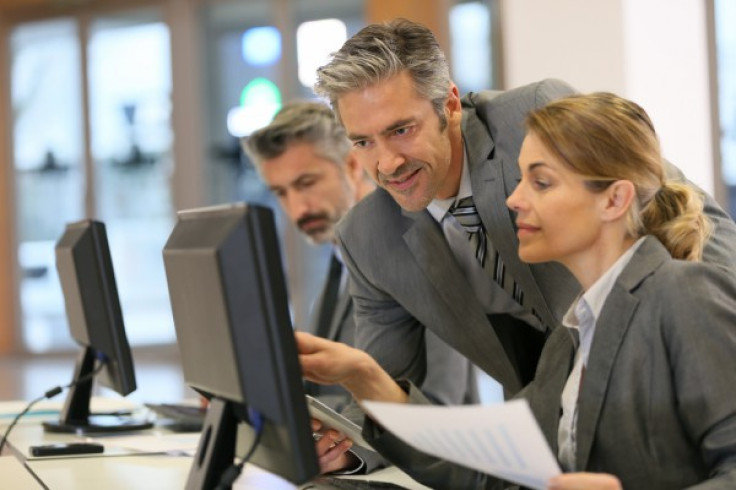 One of the many impacts of the Covid-era was to instigate a digital transformation for business. Before Covid, a good digital experience for employees was a bonus, but not essential.
During the COVID-19 pandemic, digital transformation became a thing of necessity. A study conducted by Statista found that the two main agendas of CEOs to help their businesses sustain amid the pandemic were leading digital transformation projects, and improving remote work experience.
COVID-19 was an accelerant for many long-term secular trends, including the importance of data and the dominance of the digital economy. Businesses and companies have begun to acknowledge that remote work is now a permanent fixture of our workforce.
This is seen through the growing digitalisation of businesses. About 91 per cent of businesses are engaged in some form of digital initiative, and 87 per cent of senior business leaders say digitalisation is a priority, according to technology firm Gartner. They also note that 89 per cent of all companies have already adopted a digital-first business strategy or are planning to do so.
However, the focus must now turn to improve the digital environment for employees, in order to increase productivity.
Research shows the average annual amount of wasted time per employee can range from four to five days, but it can also be as high as thirty days or more.
Individuals who are slowed down by digital friction by thirty days or more are placed in a very disadvantageous situation, as they do not have enough time to complete their work, much alone take advantage of additional training possibilities.
This valuable lost time could instead be used for employee training and education, for example, which would boost employee morale, satisfaction, and output. So what is the solution?
According to Page, one way to equalise the digital workplace experience for employees is by identifying those who are experiencing digital inequity, such as those who are struggling due to audio or visual issues.
A clear foundation for investment to build digital equity is provided by having a deeper understanding of the employee experience:
"If organisations engage in human-centric, data-driven processes to see how each employee is using technology, they could quantify the productivity lost due to inadequate digital setup," added the digital workspace innovator.
By doing this, he believes, businesses can continuously improve their digital employee experience by giving them the necessary equipment or resources to keep pace with colleagues who have better digital experiences.
This is clearly a problem that needs addressing for many businesses.
According to the Annual State of the Digital Workplace Report from SMG, only 26 per cent regard their digital workplace as "mature" with a further 45 per cent regarding it as "about mid-way."
Even though the digital workplace is regarded as a priority by the majority of organisations, many feel that there is room for improvement and evolution.
© Copyright IBTimes 2023. All rights reserved.