England Euro 2012: Fans Risk £263 a Day Phone Bills in Ukraine
England supporters risk spending a lot of money on phone bills in Ukraine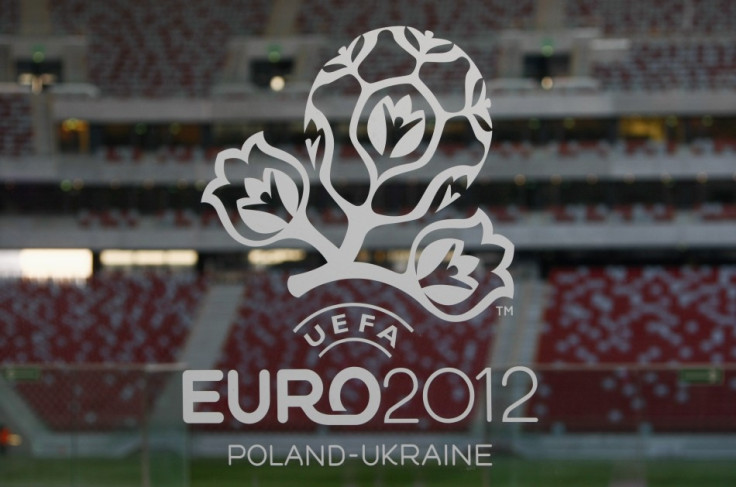 England supporters travelling to the 2012 European Championships may have to carry a little extra money with them, if they are planning to make calls or send texts from Ukraine (tournament co-hosts). The country is not part of the European Union (EU) and therefore the costs of mobile roaming could be prohibitively high.
Supporters are being warned that they may be charged up to £263 extra per day, according to a report in the Metro. English supporters will also be forced to fork out four times the usual amount for a single text message in Ukraine, where Roy Hodgson's side are playing all their group games.
As compared to Poland (the other host nation), where England supporters will be able to make calls to the UK at 35p per minute, they will have to pay up to £1.79 for the same in Ukraine. Also, the fans will be charged £6.10 for 1MB of data, if they decide to use the Internet to browse the web, send emails or stream videos in the East European nation, according to a report in the Independent.
The resident tech expert for uSwitch.com (a UK-based price comparison and switching Web site), Ernest Doku, has advised all Three Lions fans to fix up some "bundle" deals with their respective network providers so they can cut down on some costs. He also said buying local SIM cards from foreign operators could be helpful in reducing costs.
"Watching England might be priceless, but using your mobile phone abroad isn't. Footie fans have to think ahead as using their phones while following England could add more than £5,000 to what is likely to be an already expensive trip," said Doku, according to the report in The Independent.
"The first thing England fans going to Ukraine - or indeed anyone taking a holiday outside the EU - should do is talk to their network. They may be able to advise a bundle, or at least let you know the costs involved with using your phone abroad. Those using their phone can help to limit the damage by keeping data roaming switched off as much as possible," he added.
"When it comes to calls and text messages, the best way to keep costs down to an absolute minimum is to buy a local SIM card, put it in your phone and top it up. Those mobile users wanting to go online should be on the ball and use free Wi-Fi to help keep a lid on costs," he further added.
© Copyright IBTimes 2023. All rights reserved.