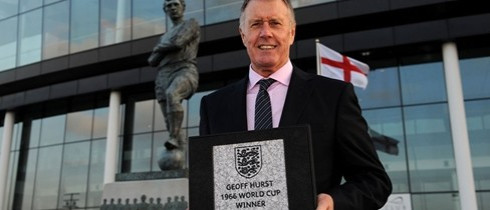 Sir Geoff Hurst, a member of England\'s 1966 World Cup winning squad and a local football legend, is hugely impressed with the FA\'s new training centre - St George\'s Park, in Burton on Trent.
\"Everybody had been saying it would be one of the best, if not the best facility of its kind in the world and it has lived up to all the expectations. It\'s absolutely fabulous, no words can describe it,\" the former striker told the FA\'s official website, adding \"I think in five, six, seven years when this facility really takes off we will really start to see the benefits.\"
The £100m centre has 11 outdoor pitches, a full-size indoor 3G pitch and world-class medical and rehabilitation centres, as well as two hotels.
\"The facilities at West Ham when I joined as a 15-year-old were none. We actually didn\'t have a training ground of our own. We had to use one or two other facilities which we would rent out, we could be somewhere one week and somewhere else the next,\" Hurst continued, adding that facilities like these would have certainly improved national team performances in the past.
\"There\'s absolutely no question about it. Had we had access to facilities like this on a regular basis, the training facility and the rehabilitation areas, we would have improved our performance. Physically you would improve, if you had injuries you would get back fitter and stronger,\" Hurst said.
For more information on St George\'s Park, click here.
All for the Future
Meanwhile, Sir Trevor Brooking, the director of football development for the FA, stressed that the centre must be utilised to its fullest potential if England are to truly benefit from the investment.
\"We need to make sure the National Football Centre is a game-changer for coaching in this country. The facility itself is great, but we\'ve got to work hard to put the structure in place around it,\" he insisted. \"The FA are not going to be able to do that on their own, so we need the funding bodies who have helped up until now, along with the Premier League and Football League, and the LMA [League Managers\' Association] and PFA [Professional Footballers Association] will also have roles to play in that.\"
I Want to Get Better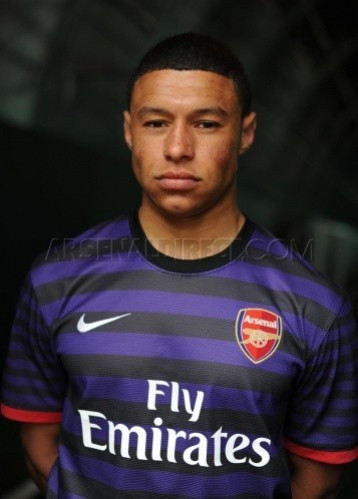 Finally, England youngster Alex Oxlade-Chamberlain has declared he will improve as he grows, particularly with the experience of national team coach Roy Hodgson and key senior players like John Terry and Frank Lampard.
\"It is brilliant for me, I\'m learning from everyone that is here. It is great having senior players around me like John Terry and Frank Lampard, all giving you advice and helping you along the way, but I\'ve always been quite a relaxed person when it comes to playing my own game,\" the Arsenal player said. \"I\'ll try and be very hard working but when I get on the pitch, I try and rely on my ability and trust in myself and that\'s all I can do. I can listen to everyone and any advice or constructive criticism they have, just take it into account and try and make my game better.\"