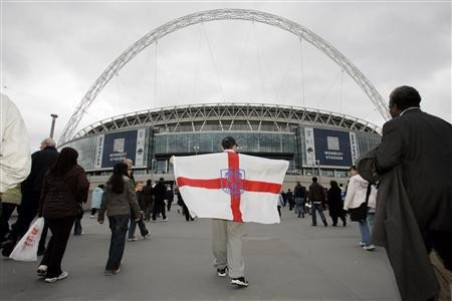 It's just past midday and as I walk down Wembley Way there are already a few Wigan fans taking photos of the iconic stadium. It may be silhouetted by a miserable grey sky but being in close proximity to this massive arena evokes a rather special emotion.
The twin towers are long gone, and people may question the need for semi-finals to be played in northwest London, but there is already a general buzz of excitement as I walk past the various fast food outlets and vans filled to the brim with scarves to commemorate the occasion.
While kick-off is still more than five hours away, I'm about to get a glimpse at what happens behind the scenes in order for ESPN to produce a live show that will be watched by millions of people around the world.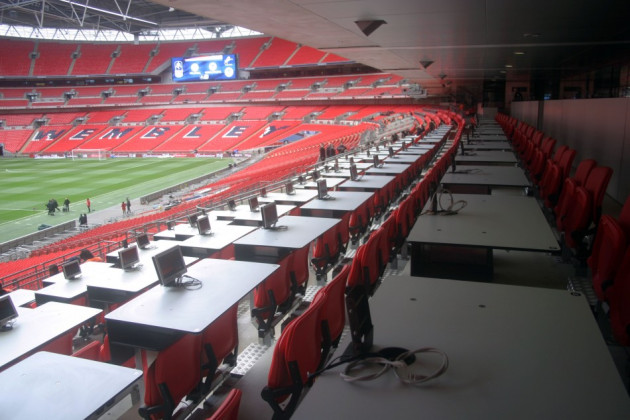 We now take for granted that there will be numerous replays of incidents, dozens of camera angles for every goal and immediate interviews with all involved, but this requires a serious amount of planning and military execution.
Presenter Ray Stubbs has been at Wembley since 8.30am and is researching everything he needs to know about the two teams. Touchline reporter Rebecca Lowe has a sea of information in front of her while her hair and make-up is completed and we still have more than four hours before the fans are allowed inside the stadium.
I learn that there will be 36 cameras covering just about every single angle imaginable. This includes one on a helicopter which can provide some staggering footage, while there are also cameras inside both dressing rooms.
Both Roberto Martinez and Kenny Jackett have agreed for cameras to be placed in the inner most sanctum, something that we are never likely to see regularly in the Premier League. Somehow I can't imagine Sir Alex Ferguson allowing anyone to see what happens when he delivers the famous hair-dryer treatment.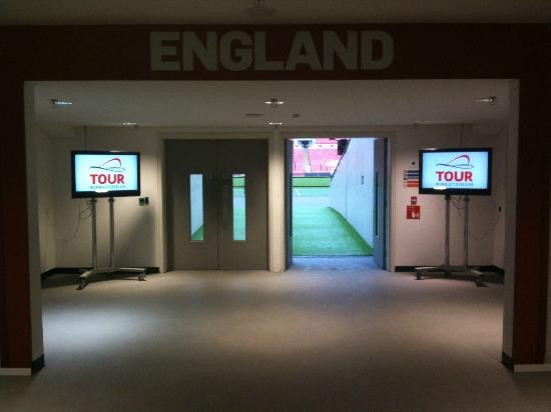 Next we catch up with John Barnes who is on top form. First he tells us about receiving abuse from fans of FC United of Manchester when reporting from pitch side in the second round, and then he makes an England supporters dream come true by treating us to a rendition of his famous rap from World in Motion.
It is pretty surreal, and I desperately want to join in, but Barnes' mind seems to work at a million miles an hour and he soon starts recalling memories of playing at Wembley. Come kick-off he will be joined by Kevin Keegan who has also been at the stadium for the best part of two hours and is frantically checking over notes.
At this stage of the afternoon, Wembley is a surreal place. We wander down to pitch level and it is a daunting feeling being surrounded by 90,000 seats, even if they are empty. There is still a buzz of activity as cables are laid, security staff are briefed and the pitch gets some tender loving care.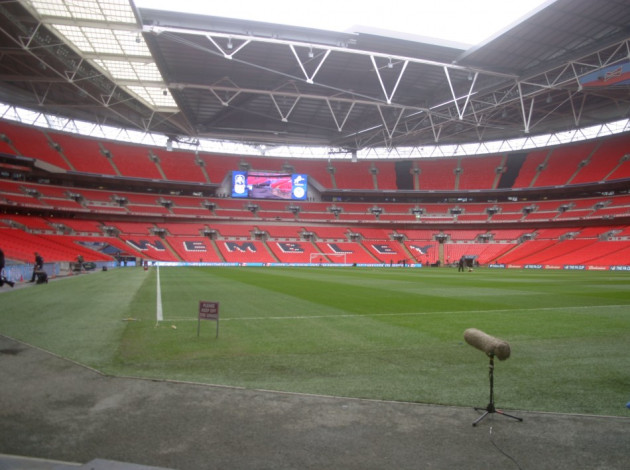 With a little under four hours till kick-off there is a production meeting to discuss the potential stories from the day. Craig Burley is running slightly late and is kind enough to have a quick chat with us where he admits he "likes to do his own preperation but understands the importance of mettings".
The Scot is extremely opinionated and clearly loves talking football. Today he will be on co-commentator duties and he reveals just how much he loves being a pundit as this is a man who is clearly unafraid to say what he means.
Burley feels some of his fellow ex pro's are too concerned over what they say as they secretly harbour a desire to get back into coaching or management - this is not the case with the former Chelsea man.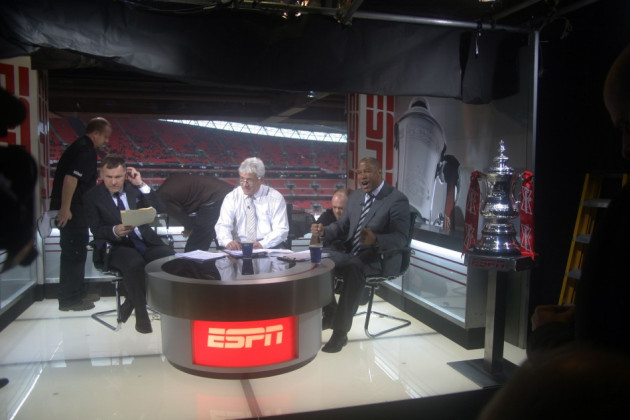 By the time 3pm rolls around we head back to the pitch for a rehearsal but the heavens open and the decision is made to quickly move to the studio which occupies one of the many Wembley boxes. Here Barnes, Keegan and Stubbs run through pre-recorded interviews and generally make sure that they have all their timings in order. But what happens if a feed fails or commentary is lost, "well we just have to get by" explains Barnes who could probably talk football all day long.
During this rehearsal there is a booming announcement over the Wembley tannoy that lets us know the turnstiles have been opened. Fans immediately flood into the stadium and the atmosphere starts to build.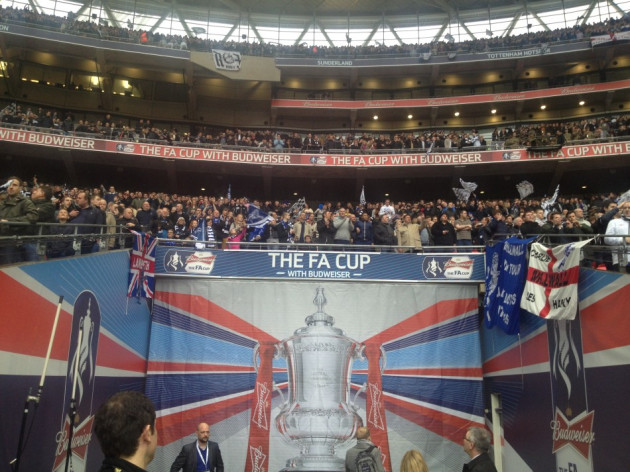 With both sets of fans slowly filing inside Wembley, the activity behind the scenes goes into overdrive. There are last minute checks from cameramen, sound engineers and various producers. Stubbs and co finish their preparation and the live show can begin.
By the time Michael Oliver gets the game underway, the majority of ESPN staff and crew have already been inside Wembley for close to nine hours. It is an epic task but it makes sure that the viewer has the best possible experience and makes them feel as close to the action as possible.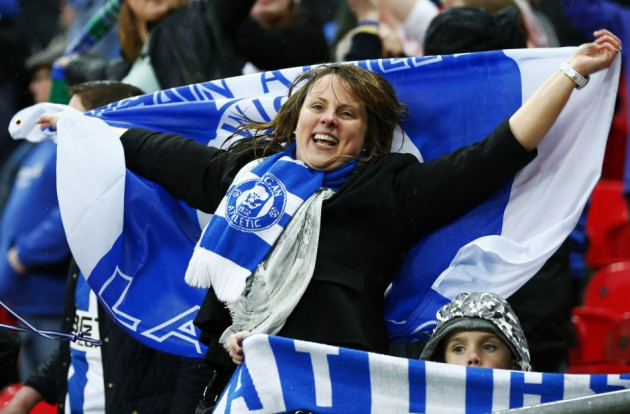 After the game I'm left wondering what will be the next innovation from ESPN but then I find it. They are already working with Hawk Eye to make sure they can provide replays that use the technology to prove whether a ball crossed the line.
But for me it's the end of the day and as I stroll back down a rather more boisterous Wembley Way I'm left looking forward to watching the final and having a better appreciation of how much work goes into producing such a huge event.