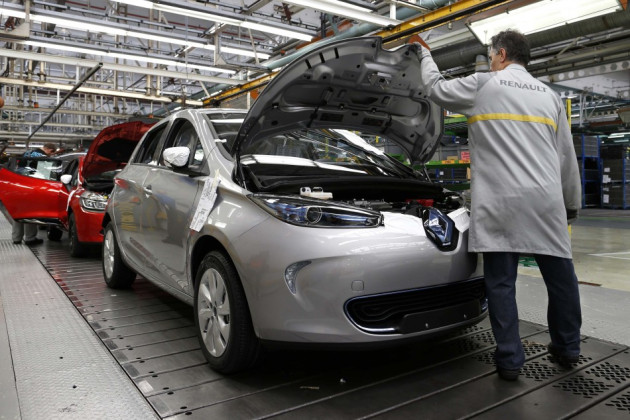 European car sales declined to a 20-year low in May as manufacturers suffered from lower demand due to rising joblessness in the region.
The Brussels-based European Automobile Manufacturers' Association (ACEA) said that car registrations in Europe declined 5.9% to 1.04 million vehicles in May from 1.11 million vehicles last year. That was the lowest figure for May since 1993.
In the previous month, new car deliveries in Europe had risen for the first time in 19 months, though helped by additional sales days related to early Easter holidays.
For the first five months of 2013, car registrations declined by 6.8% year-on-year to 5.07million.
Among major European nations, May car sales declined 2.6% in Spain, 8.0% in Italy, 9.9% in Germany and 10.4% in France. With an 11% growth in car sales, the UK was the only country to buck the general trend.
Among manufacturers, Peugeot, Renault, Fiat and GM witnessed at least 10% decline in European car sales, despite price cuts. Car sales at French companies Peugeot and Renault declined 13% and 10%, respectively. US car giant GM and Italy's Fiat saw car registrations falling by 11% each.
The decline in car sales came as dealers in across the region cut car prices. Dealers in Germany reduced car prices by an average 11.9% in May, versus 11.6% a year earlier, according to Autohaus PulsSchlag trade magazine.
US manufacturers GM and Ford are suffering from losses in the region for years and are resorting to measures such as plant closures and pay freezing.
Sales at Europe's biggest car maker Volkswagen declined by 2.8% in May. Among luxury car manufacturers, Germany's Daimler saw a 0.5% increase in sales, while BMW sold 6.6% fewer cars in the region.
On the other hand, Mercedes sales rose 2.8% in May, bucking the market decline.