Pirelli's Paul Hembery insists that the company are doing all they can to fix the tyre problems in Formula One, hitting back at Red Bull team principal Christian Horner for his comments that they are ruining the sport.
Horner claimed that cars are no longer able to race in the traditional sense, after multiple teams had problems with their tyres in the Spanish Grand Prix, making a total of 82 pit stops.
Pirelli have promised to work on the tyres in time for the Canadian Grand Prix in Montreal, but Hembrey insists that the Italian group must consider all teams when making decisions about how to move forward.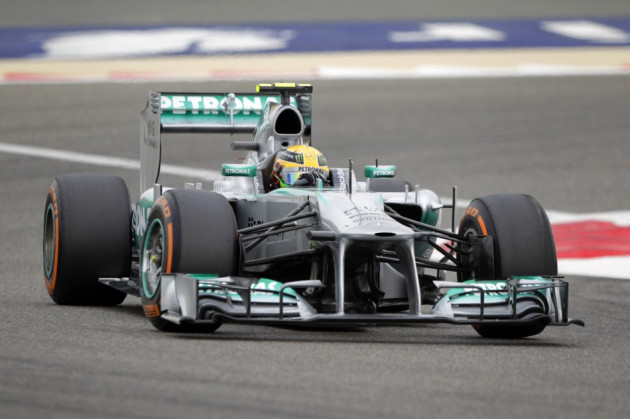 "In terms of Christian Horner, I think we've spoken for about five minutes on this subject," he told Sky Sports. "It's really a Pirelli decision; we have to look at all the teams and the situation as we see it going forward and that's the basis for the decision.
"You're not going to please everybody and that's a factor. People will point out Lotus and Ferrari and say that, from their point of view, things are OK.
"But Red Bull have still won two races this year and are leading the Championship. So they haven't been doing too badly, even with the current product."
Pirelli are planning on trying to recreate the tyres from last year's championship, and say progress is coming along as they aim to make sure the majority of teams at least are happy with the product.
"We have to make a decision based on the data we acquire from all 11 teams," Hembery explained. "Of course, you may get a team that will prefer an approach more than another. But we try and take, let's say, the most neutral approach to making our decisions so it's best for the majority.
Hembery continued: "We're going to give teams a lot more data tomorrow. We're finalising the precise specification. Really, it's a little bit of a mix of what we've been using this season and some of the structural stuff we had last season - which will help minimise the impact for the teams.
"As you can imagine, there's a lot of work to be done on aerodynamics and tyres can impact on that - the way they deform - so teams will be keen to have that data asap so they can all start working towards Canada."