At least 13 people have reportedly been killed after a fire broke out in a bar in the northern French city of Rouen. Most of the victims are believed to be young people who had gathered to attend a private birthday party.
According to media reports, the fire erupted in the basement of the Cuba Libre bar in the early hours of Saturday, 6 August. Paris-Normandie newspaper reported that the fire was allegedly caused by an accidental explosion on site.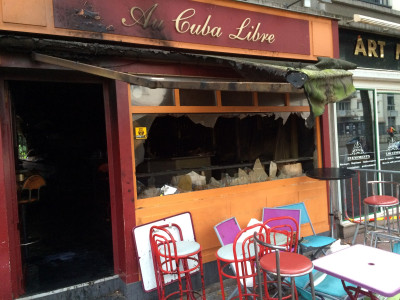 Emergency services were called in at around 1am on Saturday, local time. It apparently took 30 minutes for the firefighters to extinguish the blaze that destroyed the bar in the capital of the French region of Normandy.
Six people were rescued and are receiving treatment. Those who survived are all believed to be aged between 18 and 25. It was not known immediately how many people were partying at the bar when the fire broke out.
Rouen Mayor, Yvon Robert said that more than 80 firefighters were called in to douse the fire. Referring to a possible gas explosion, he said it was a "total accident... from the heat in a basement room doubtless too small for the number of people present", Associated Press quoted him as saying.
He added the fire was "very brief".
The birthday party was "a moment of joy for those involved that... ended tragically", Robert said.
Interior Minister Bernard Cazeneuve said a judicial inquiry has been opened to determine what exactly caused the fire.