The long standing rivalry between Manny Pacquiao and Floyd Mayweather has intensified in recent days with both fighters launching verbal attacks on one another.
It began with undefeated WBA light-middleweight champion claiming that Pacquiao was on the decline after his loss to Timothy Bradley and that he is becoming desperate to seal a bout with Mayweather.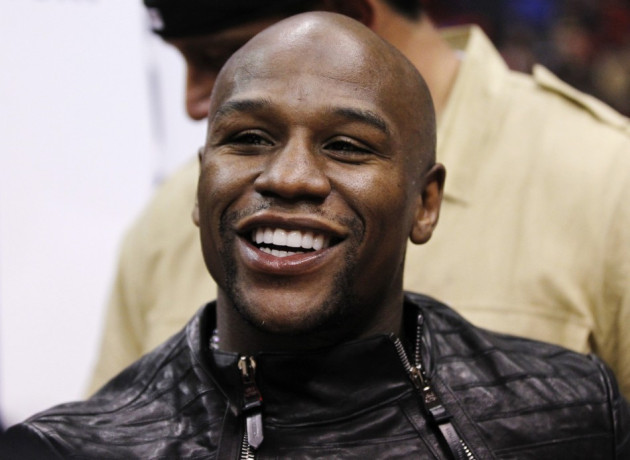 "In my opinion, Manny Pacquiao is desperate," Mayweather told fighthype.com. "He doesn't make his own decisions, because Manny Pacquiao has a boss, his promoter [Bob Arum], who makes his decisions.
"Once you take a loss and you're on the decline. Listen, Manny Pacquiao, whether he got cheated or not [against Bradley], his stock drops enormously after taking a loss. No matter how you took a loss, you took a loss."
Pacquiao had intimated that he was prepared to take a 45% share of the money the fight would generate, increasing speculation that the two would finally meet in the ring.
This had previously been a sticking point in the contact negotiations and while Mayweather sees this as a move of desperation, Pacquiao believes that the American is simply ducking him.
"If the fight doesn't happen, it's not my fault. I'm not going to accuse him of being greedy or judge him. It's hard to judge. It's his title, [but] I believe he is avoiding me," Pacquiao told boxingscene.com.
The two multiple weight world champions are still largely considered the two best pound-for-pound fighters on the planet, though Sergio Martinez and Andre Ward are now pushing Pacquiao, and a potential bout could be worth as much as $100million.
Mayweather had always claimed that the distribution of money was an issue, while also suggesting that he wanted drug testing throughout the build-up to the fight.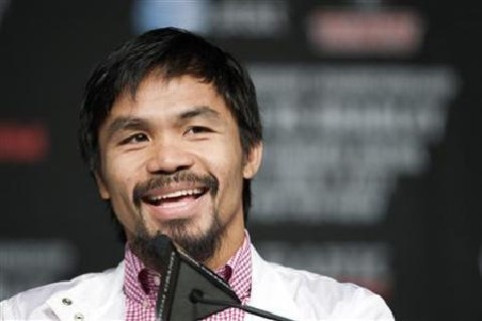 Both of these issues appear to have been resolved and with both fighters now beginning a war of words, the excitement appears to be building as a potential super fight will once again be on the lips of every boxing fan.
Pacquiao must first prepare for his fourth bout against Juan Manuel Marquez and his promoter Bob Arum has admitted he is a little concerned with the early preparations for the fight on December 8.
"He's in great spirits, his conditioning is good, but he showed a great deal of rust in his first sparring session," said Arum. "Not slow, just rusty. Freddie says that happens all the time with him when he first starts sparring."