Former UFC heavyweight fighter Josh Barnett believes Ronda Rousey has great potential for a WWE career. However, there is one obstacle she must overcome.
Rousey made her highly-anticipated WWE debut at the 2018 Royal Rumble on 28 January in which she entered the ring and pointed at the Wrestlemania sign, alluding to a possible debut match at the company's flagship show of the year.
Having always had a passion for professional wrestling, Rousey's debut was inevitable ever since her crushing loss to Amanda Nunes at UFC 207 in December 2016 which all but led her to being unofficially retired from the sport.
Now a full-time member of the WWE roster, the former women's bantamweight champion is ready for a completely new journey and Barnett, who has also ventured into MMA and pro wrestling, believes she could be a great wrestler.
"If she's passionate about it, and serious, her judo background gives her a great starting point," Barnett said, as per Wrestling Inc. "She already knows how to fall, how to throw other people, and move and throw. She's already an incredible athlete.
"If she loves wrestling, really wants to be a student of it and make a go of it, I wouldn't be surprised in the least that she could be a great wrestler."
However, there are concerns as to whether Rousey could do more than just wrestle, particularly with her skills on the microphone and the art of storytelling. Barnett adds that this is crucial for "Rowdy" to succeed in the squared circle.
"Wrestling is difficult -- it is not just about doing moves and running around, and creating high spots. It's so much more subtle than that," Barnett added.
"I think that you can get by doing stuff to make the monkey toy clap [the cymbals], so to speak. But that's not going to hold [the audience's] attention forever. To learn how to tell that story is difficult."
Legendary WWE commentator and former talent relations executive Jim Ross, however, believes the initial "story" is there for Rousey to succeed.
"You could go down the list of all the great women WWE's signed and there's a story there for Ronda," Ross said in December before Rousey's signing.
"Cause every woman can make the story that 'I want to be the one that beats Ronda Rousey, so she's not gonna come to my world and dominate like she did MMA and the UFC' and so forth.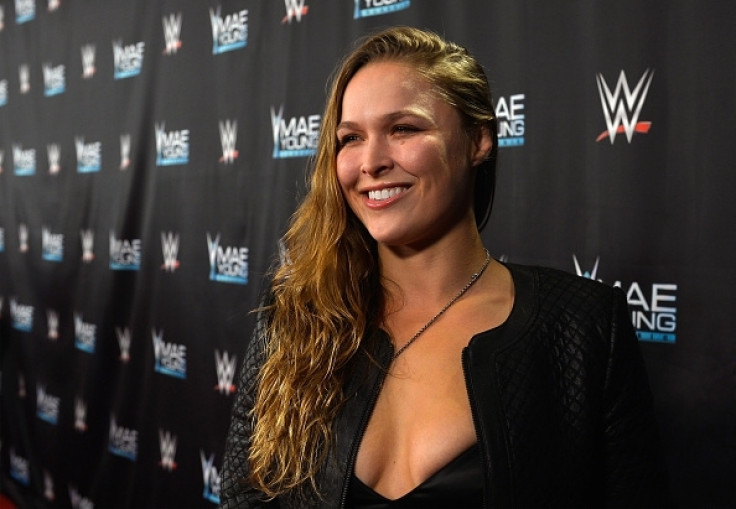 "So I think it's inevitable, I just don't know when or where, but to me, like I said earlier, Ronda Rousey in WWE is a match made in box office heaven."