Media mogul Rupert Murdoch's £11.7bn bid to buy British broadcaster Sky may be derailed because scandals at his US operations have raised concerns over broadcasting standards.
Culture Secretary Karen Bradley told the Commons yesterday (12 September) she was "minded" to refer the deal to competition regulators over standards. She has previously said she also has concerns about media plurality if the deal were to go ahead.
Murdoch 21st Century Fox has been trying to buy the 61% of Sky it does not already own since last December. The US group is run by the billionaire and his sons, James and Lachlan.
Murdoch will control both 21st Century Fox and Sky while also owning The Times and The Sun newspapers if the deal goes through.
But the mogul's US operation also includes the Fox News Channel, a highly profitable blend of news and conservative comment from rightwing pundits such as Tucker Carlson and Sean Hannity that has been dogged by a series of sexual harassment scandals over the last year.
Bradley said there were grounds to refer the bid to the UK's Competition and Markets Authority (CMA), pointing to "weaknesses in Fox's corporate governance arrangements."
Shadow Culture Secretary Tom Watson, a long-time critic of Murdoch's empire, welcomed Bradley's statement.
Watson said: "I welcome the Secretary of State's decision, or I should say, the fact that she says she is 'minded to' make that decision, to refer the bid on broadcasting standards grounds as well as on media plurality grounds.
"I think it's the first time a minister in the current government has ever stood in the way of what the Murdochs want, and frankly not before time."
Fox News was thrust into the spotlight last summer when Gretchen Carlson, a former presenter on the network, alleged that she had been sexually harassed by Roger Ailes, Fox News' chairman, who died several months later.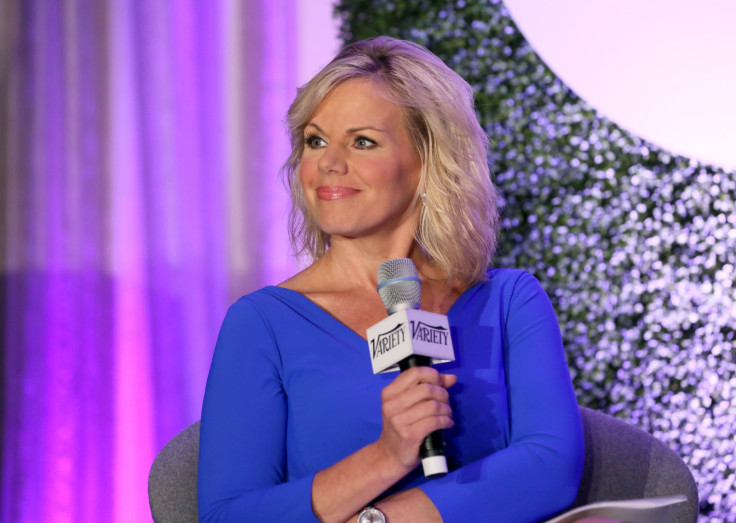 Her allegations were the catalyst for a series of other claims from other women about the behaviour of Ailes.
Allegations about Bill O'Reilly, formerly Fox News' biggest star, would follow, with claims that he sexually harassed several women at the company.
A succession of scandals
The allegations were dealt with quickly by 21st Century Fox. Ailes was pushed out following an internal investigation led by the law firm, while O'Reilly followed him out of the door this spring, in similar circumstances.
But the succession of scandals bring into question the robustness of new corporate governance systems that were introduced across Murdoch's companies in the aftermath of the phone-hacking scandal, which rocked his empire in 2011.
The systems did not seem to detect any of the long-running problems at Fox until Carlson raised her allegations last year.
The move by Bradley is also awkward for the UK broadcast regular Ofcom, which earlier this year gave the merger a clean bill of health in terms of broadcasting standards.
A number media observers back the regulator's original position.
"This is a political decision," Claire Enders of Enders Analysis told the Financial Times. "It's very peculiar to override Ofcom despite no change to their advice."
Paul Connew, a former deputy editor of the News of the World, said: "Does it [Fox News' problems in the US] have to translate to the UK situation?"
The UK's media regulations would not allow Sky News to be run in the same way as Fox's US business, Connew told BBC TV's Newsnight.
Shares fall
But the fact is the deal, which markets were reasonably confident would go through, is looking more uncertain than at any time since it was first proposed nine months ago.
Sky shares fell 4% on the news before recovering slightly to close down 1.6% on Tuesday (12 September) after Bradley's announcement.
The UK broadcaster's current price of around 936p on Wednesday (13 September), is 13% below Fox's proposed takeover price of £10.75, which amounts to a significant degree of uncertainty in the market about whether this deal will get across the line.
This is Murdoch's second attempt at buying Sky. His first bid for Sky came in 2010, which resulted in a deal to spin-off Sky News to quell media plurality issues, before the deal was eventually abandoned amid the country's newspaper phone hacking scandal which forced the closure of the Murdoch-own tabloid, the News of the World.
Ed Miliband, the former Labour leader who has led the charge against the current deal, said: "This is a real opportunity for the CMA to look at the Murdochs' broadcasting and print records and their corporate governance — I think this is a significant problem for them."
21st Century Fox said it was "disappointed" over Culture Secretary's concerns about broadcast standards, considering Ofcom had cleared the merger on this ground.
The US media group added: "We are surprised that after independent regulatory scrutiny and advice, and over four months to examine the case, the Secretary of State is still unable to form an opinion."
Bradley has given Fox and Sky 10 days to make a formal response. A full Competition and Markets Authority inquiry would take a minimum of six months.
Fox News Timeline: A scandalous year at the controversial network
July 6, 2016: Gretchen Carlson files lawsuit against Roger Ailes
Former "Fox & Friends" anchor Gretchen Carlson filed a sexual harassment lawsuit against Fox News chairman Roger Ailes, who denied her claims.
July 9, 2016: Six other women claim Ailes harassed them
Former Republican National Committee field adviser Kellie Boyle and model Marsha Callahan were among the six women who accused Ailes of previous harassment. Ailes denied the claims.
July 19, 2016: Megyn Kelly says she was sexually harassed by Ailes
Amid an external law firm's investigation into the multiple claims against Ailes, then primetime host Megyn Kelly told investigators that she had been harassed by Ailes years ago. Kelly wrote in her memoir about talking to investigators about the allegations.
July 21, 2016: Ailes resigns
Fox News announced that Ailes had resigned as network chairman after two decades of dominating cable news, walking away with a $40m severance package.
January 10, 2017: Bill O'Reilly settlement comes to light
News surfaced that the "O'Reilly Factor" host had previously settled with Juliet Huddy, a Fox News employee who claimed he tried to derail her career after she rebuffed his romantic advances.
September 9, 2017: Tragedy and another scandal at the station
The 19-year-old son, Eric Chase Bolling, of Fox News "The Specialists" host was found dead the same day his dad, Eric Bolling, was fired amid allegations he sent lewd photos of male genitalia to female colleagues via email. There were suggestions the teenager committed suicide, but his cause of death remains unclear.