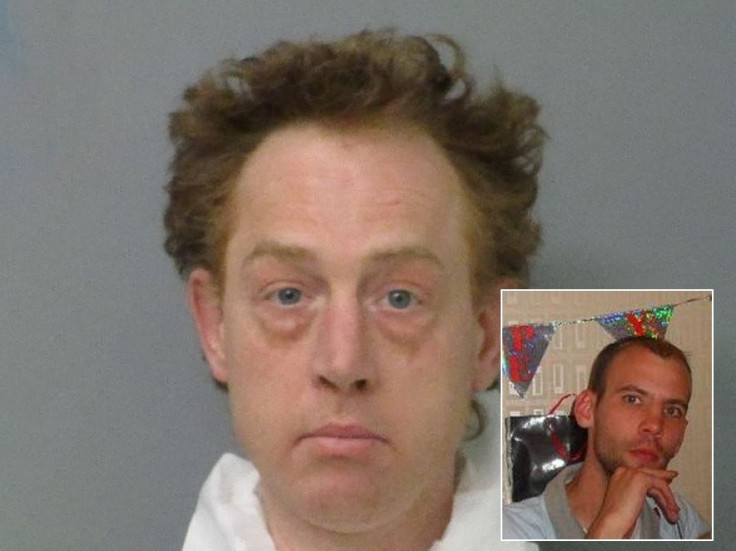 A man suffering a personality disorder who stabbed his housemate to death because he believed he'd stolen his property has been sentenced to life in prison.
James Eames, 42, was off his medication when he brutally attacked Liam Pennick, 34, at a terraced house in Derby on 2 March.
Police say he stabbed Pennick in the neck three times before stamping on his body and beating his face with fists.
Eames then went to a neighbour's house and told them of the attack.
When police subsequently arrived at his front door, he answered and told officers: "He's upstairs, he's dead. I killed him and he deserved it."
He appeared at Nottingham Crown Court on Wednesday (13 September) where he was given a life sentence with a minimum term of six years, under section 45a of the Mental Health Act.
Eames, who had only moved into the property in Allen Street five days before the killing, had pleaded guilty to manslaughter on the grounds of diminished responsibility.
He was assessed by a number of psychiatrists who deemed him to be suffering from both organic personality disorder and schizoaffective disorder.
They said Eames presented a danger to the public as he could suffer a spontaneous relapse at some point in the future.
Eames had been released from a hospital order weeks before the attack and had stopped taking his prescribed medication, the Derby Telegraph reported.
DCI Emlyn Richards, of Derbyshire Constabulary, said: "The senseless killing of Liam Pennick has left a family devastated; parents without their son, siblings without their brother and children without their father.
"Liam Pennick was brutally attacked in his own home by his housemate. He sustained a brutal and ultimately fatal attack at the hands of James Eames.
"The court heard how Mr Pennick was found with bruising to his head, face and chest that was consistent with being punched. There were three stab wounds to the right hand side of his neck which ultimately proved fatal. In addition to this, there were wounds to the right hand side of face and evidence of being stamped on while he lay on the ground."
She added: "Eames attacked Mr Pennick as he believed he had been stealing items from him while they lived together. The psychiatrists stated that Eames presented a danger to the public as he could suffer a spontaneous relapse at some future point.
"I thank the court for the sentence passed today as it reflects the severity of the offence and the danger that Eames presents to the wider public. He will now be closely monitored and measures will be put in place to ensure that he is not released until such a time that professionals are certain that he doesn't pose a risk to anyone in our communities."