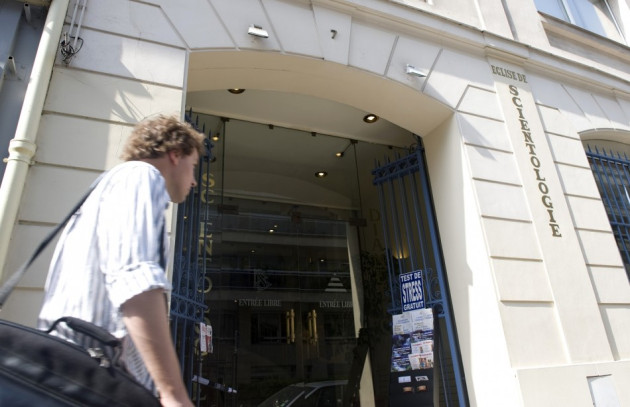 France's top court has upheld a fraud conviction against the Church of Scientology that was found guilty of taking advantage of vulnerable believers.
The Court of Cassation in Paris rejected an appeal lodged by the French branch of organisation founded by American fiction writer Ron Hubbard and handed it fines for a total of €600,000 (£508,000).
Two of Scientology's main operations in the French capital - the Celebrity Centre and the bookshop - were found guilty of organised fraud.
The court also handed suspended prison sentences to four Scientology officials and a €30,000 fine and two-year suspended sentence to the church's national leader, Alain Rosenberg.
"It's a hard blow to Scientology" Olivier Morice, a lawyer for anti-sect organisation Unadfi told Le Monde newspaper.
"If the Church of Scientology is to be found guilty again in the future it risks to be dissolved outright," said MP Georges Fenech, the president of the parliamentary study group on Cults.
Scientology, which in the US counts on numerous celebrity followers such as actors Tom Cruise and John Travolta, was brought to court by five former followers, who alleged they were lured into spending tens of thousands euros on bogus items or cures in the 1990s.
One victim claimed she was pressured to buy a number of products including an electrometer to measure mental energy for a total of more than €20,000.
Others said they were manipulated in spending four digit sums on personality tests and purification packs.
Scientology was first found guilty in 2009. The sentence was upheld in appeal in 2012 and has been finally confirmed by the Court of Cassation.
The church's spokesperson Eric Roux said the ruling was "a breach of freedom of religion".
"The decision by the French Court of Cassation is an affront to justice and religious liberty," Scientology said, adding proceedings were turned into a "heresy trial" by anti-sect activists.
Scientology, which is not designated as a religion in France but as a cult said it will appeal the sentence to the European Court of Human Rights in Strasbourg.