Freddie Flintoff has revealed how much he missed being a part of professional sport, with the former England cricketer finding focus again in a sensational career change to boxing.
Flintoff retired from Test cricket after a successful Ashes tour in 2009, and then from cricket entirely in 2010. Since then, the 34 year old has dabbled in broadcasting and behind the scenes of the sport.
In September he made the announcement that he would take up professional boxing, and as the Englishman prepares to take on American Richard Dawson tonight in Manchester in his first fight, he says that changing sports has helped give his life direction again.
"I wanted to get back into professional sport at a time when I needed something. I was drifting," he told BBC Sport. "I needed the focus of being a sportsman again, getting into the gym and working towards something."
Flintoff goes into the match as the underdog, and admits that he's concerned over how it will go - but the star is looking forward to finally getting in the ring and showing what he can do.
"I won't lie - there are going to be a few nerves knocking about. But this is what I have worked towards," he explained.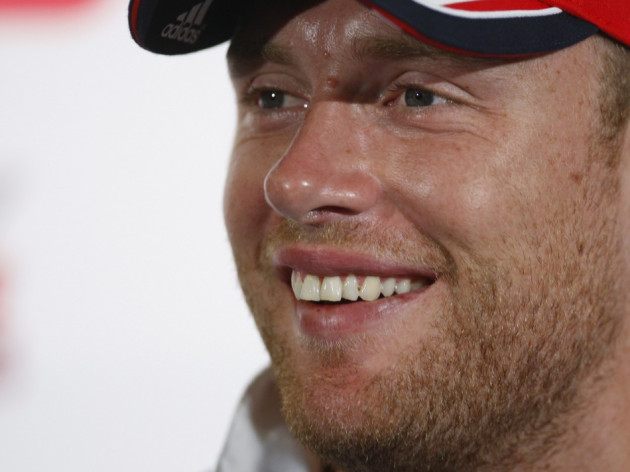 "I've not got the jitters - everyone has got a story. But it's nice to put a face to the man who I've been hearing about. We've seen his last fight on YouTube and we've got to see him in front of us now."
Meanwhile, Dawson says he's planning to knock Flintoff out early on in the fight, with the undefeated 23 year old saying: "I definitely want to knock him out.
"I don't really know why they chose me [to fight Flintoff]. I guess they wanted a heavyweight who's had three or four fights and I was the person they called.
"I think he's going off my amateur fight as that's the only one I've got on video but I'm a totally different fighter now.
"Flintoff is a brave guy; it takes a brave man to get in the ring and I respect him for that but once that bell rings, it's totally different; it's just him and me.
"I've seen a clip of him sparring and he's come a long way in five months but anyone can look good on the pads."