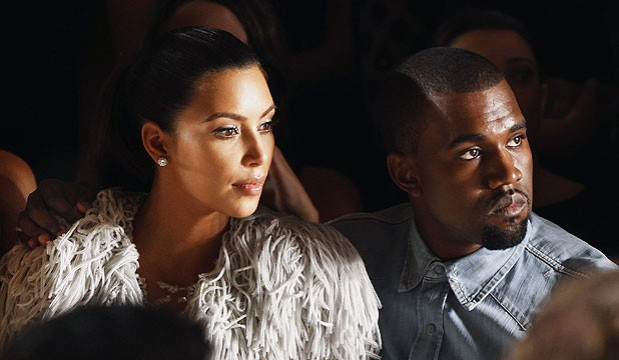 She gave birth to her first child just two weeks ago and has shown early on just how protective she intends to be.
kim Kardashian, who welcomed her first child with rapper Kanye West on 15 June, is reportedly so worried that pictures of the baby are going to be leaked to the media that she set up her closest friends to test their loyalty.
The pictures show a baby wrapped up in a white blanket and wearing a pink beanie hat.
According to celebrity site, TMZ, Kardashian, 32, sent out six photos of a baby and pretended it was her daughter. The goal was to see which of her friends would try to sell the highly sought-after images.
Within hours, one "friend" is believed to have approached TMZ offering the images in returned for a seven-figure sum.
Kardashian's newfound need for privacy is a sharp contrast to her pregnancy which was well-documented in her E! reality show, Keeping up with the Kardashians.
In January, a source told the Sun newspaper that the couple stood to make millions from the pregnancy.
"Kim is in talks with TV execs about filming the run-up to the birth - scans, hospital visits, everything. She could make £10m [$16 million] from the pregnancy alone."
But earlier in June, West insisted that although he respected Kardashian's lifestyle choices their daughter would not be making her TV debut anytime soon.
"I just don't want to talk to America about my family,2 he told W magazine. "This is my baby. This isn't America's baby.
"I would do anything to protect my child or my child's mother."
A source close to the Watch the Throne star added: "He doesn't want to make any money off the baby."