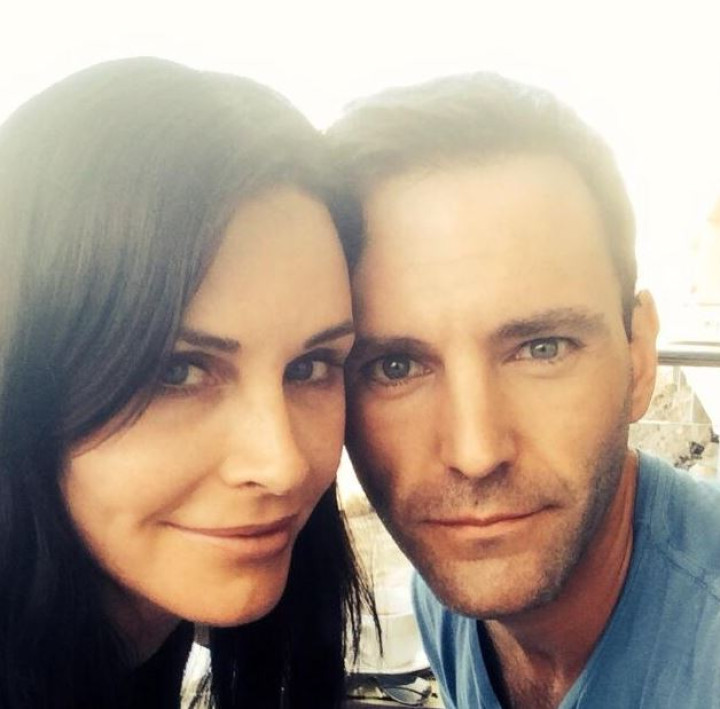 American actress Courteney Cox has confirmed her engagement to Johnny McDaid.
Cox who turned 50 on 14 June, revealed the news on Twitter.
"I'm engaged to him!" she tweeted, along with a selfie of the two.
The Snow Patrol rocker tweeted the same image and wrote, "I'm engaged to her!"
Last month, the actress, best known for her role as Monica Geller on the NBC sitcom Friends, had denied that the large rock she was wearing to the Tribeca Film Festival for the premiere of Just Before I Go (her directorial debut), was an engagement ring.
"This is not... the question at hand! ...That I've worn forever!" she told E! News at the event, adding, "Don't look at my hands! They look horrible!"
The pair were first spotted together at Jennifer Aniston's holiday party in Bel Air, California, on 8 November, and were reportedly introduced by singer and mutual friend Ed Sheeran.
"I wasn't allowed to talk about this, actually, but it's just gone public so... My housemate [McDaid] who I've lived with for a year, I introduced him to Courteney Cox. They started dating and [are] crazy about each other," Sheeran said in an interview with OMG! Insider.
"I ended up spending a lot of time living in her beach house and therefore bumping into all these random people. We spent Thanksgiving eve at Jennifer's before spending the day at Courteney's," he added.
This will be the second marriage for Cox, who was previously married to David Arquette, with whom she has a daughter, Coco.